Lefties LOVE you when you CARRY THEIR WATER. (Just ask Jim Martin.)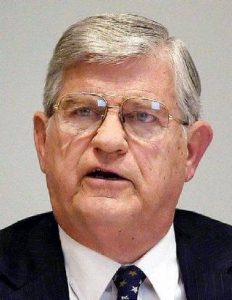 He was but the second GOP governor of North Carolina since Reconstruction ended.  President Reagan reigned triumphant from DC.  But Republican Jim Martin — albeit, with a Democrat controlled General Assembly — reigned in Raleigh. 
Th driveby media and the Democrats went after Martin mercilessly.  He got more scrutiny than I am sure he ever received during a colonoscopy.  I'll never forget his "You won't have Jim Martin to kick around anymore" farewell speech to the media and the Raleigh establishment at the end of his second term.  He was tired of politics.  Tired of being beaten on.  Martin headed back to Mecklenburg County while the Raleigh crowd celebrated their "victory."
Martin quietly went back to teaching at Davidson.  He avoided opportunities to jump back into public life — races for governor and US senator.
Suddenly, Martin is back on the political radar in 2016 and the Raleigh crowd CAN'T GET ENOUGH OF HIM.  He's received fawning driveby coverage for criticizing Republicans over HB2 AND redistricting.  He made a big deal out of endorsing left-leaning John Kasich for governor, and has not missed an opportunity to criticize Donald Trump — even after the nomination has been secured.
Pat McCrory is having Martin's experience in reverse.  As mayor, he sided with Democrats, and fought conservatives, on tax increases, light rail and other forms of wasteful spending.  He was the toast of the uptown crowd — The Establishment.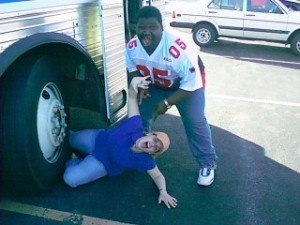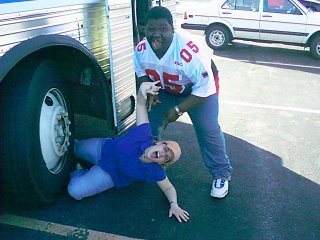 All that changed when McCrory decided to move to bigger and better things in Raleigh.  State government involves a lot of cash, perks and jobs that can be handed out.  Democrats and the drivebys LOVE to be on the side handing those out.  Gov. Pat got in the way — mainly from having to work with his more conservative legislative colleagues — and the left struck back.  McCrory is getting pounded — like then-Gov. Martin did — for trying to govern under the auspices of the GOP platform.
So, Gov. Martin can continue his sour grapes tour — lavishing in the heaps of praises and lovey-dovey coverage from the dying drive by traditional media. Or he could decide to stop being a boo-bird and try helping his party by being an elder statesman leader.    Or he could shut his mouth, step back into the shadows where he's spent the last two decades, and cease with throwing his party under the bus.