Lee County's Jim Womack to challenge Robin Hayes for NCGOP chairman's post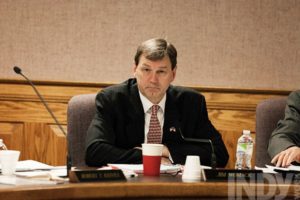 Somebody needs to wake Dallas's grandpa.  It appears the old man MAY have a fight on his hands. 
Here are the details from a release out of Lee County:
Lee County Republican Party Chairman Jim Womack has announced he will challenge Robin Hayes in his bid for re-election as Chairman of the North Carolina Republican Party.

Chairman Womack is a West Point graduate, a career U.S. Army officer, and an Information Technology Executive from Sanford, North Carolina.  He has been politically active in North Carolina for the past ten years.  He served as a Lee County Commissioner from 2010-2014 and served on the state's Mining and Energy Commission from 2012-15, chairing the organization from 2012-14.

Chairman Womack has been a grass roots activist in the NCGOP and has authored several resolutions and platform changes seeking to decentralize the power and authority of the GOP's Central Committee, putting control of the party back into the hands of the Republican base.  Womack is advocating top-to-bottom reform of the party and a complete reworking of the NCGOP's Plan of Organization.
Who gets to chair the state party through the next election cycle is just one of the things to be debated and decided at this year's state GOP convention.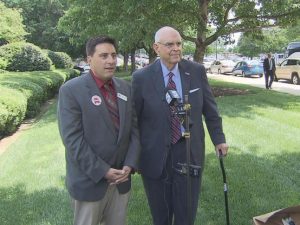 Womack is closely tied to party conservatives across the state.  He was an outspoken critic of the Raleigh-centered coup that deposed duly-elected state party chairman Hasan Harnett and paved the way for the installation of Robin Hayes.  Hayes, Womack, and party executive director Dallas Woodhouse have clashed repeatedly since the coup.  So, this campaign for state chairman is not expected to be touchy-feely.  
Many observers see Hayes as vulnerable to an aggressive, competent challenge from the right.  Hayes has never been a friend to conservatives.  He spent years in DC as an active leader in the anti-conservative, Rockefeller Republican, Ripon Society.  The man he replaced as chairman, Harnett, was criticized for alleged weaknesses in the area of fundraising.  However, a post-coup analysis revealed party fundraising under Harnett was running ahead of that of Hayes during his previous term as chairman.  (Hayes had the added advantage of all kinds of wealthy family members to lean on to write checks to cover payroll and keep the lights on at party HQ.)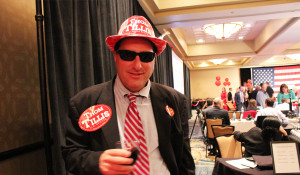 While Womack has helped make the GOP a force again in Lee County, Hayes has been alienating key party constituencies.  During the 2016 campaign, it was learned that Hayes — while serving as state party chairman — was also a highly-paid flack for a radical environmental group seeking to crush the state's commercial fishing industry.   Hayes even got caught –post coup — hosting a fundraiser for a GOP candidate in a crowded congressional primary. 
Hayes and Woodhouse had TWO KEY TASKS during the 2016 campaign:  (1) Get Pat McCrory reelected, and (2) Get Bob Edmunds reelected to the state Supreme Court.  They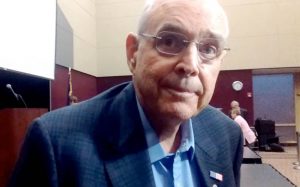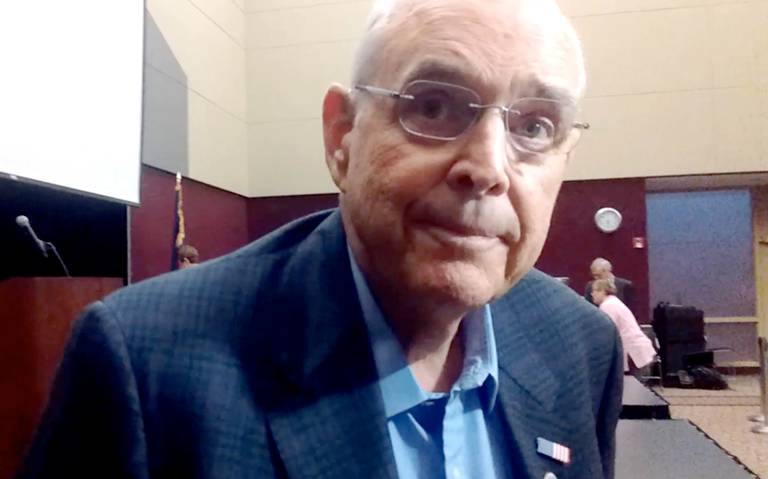 failed spectacularly on both counts.  Party insiders admit that the grassroots dynamo powering the Trump campaign in 2016 saved the state party from seeing even worse results.  Internal polling had been indicating significant losses for the NCGOP from Jones Street to the county courthouses to the various city halls.
In a year where the state GOP is seriously considering a surrender on the concepts of limited government, ethics, gender and natural law, this  challenge from the right could be just what the NCGOP's conservative base was needing.