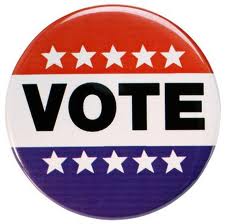 Veteran politicos all over North Carolina's Second  Congressional District are telling me that the political establishment and the news media could be in for a heck of a surprise on May 8.    One loyal reader, active in the GOP at the district level, tells me:
"The level of indifference toward Renee Ellmers is astounding.  There are so many people in this solidly Republican district who have no experience with her.  They don't know her, and they don't feel like they owe her anything.   She is running like she is some kind of beloved incumbent.  Most people I run into are treating this race like an open seat primary with no incumbent.  There is a real disconnect here between the Ellmers camp and the troops on the ground here in the Second District."
The candidate in the Second District GOP race who appears to be generating a lot of buzz among the grassroots in the district is Richard Speer of Fayetteville.  Since early April, money has been flowing into his campaign coffers, and organizations across the district have been fighting to obtain him as a guest speaker.
Another politico, with experience in Moore and Randolph counties, tells me that Ellmers has done a lousy job of warming up to activists in the district's new counties:
"She was ticking people off with her pompous, 'let them eat cake' attitude.  I had one guy tell me that his one interaction with her left him angrier than he has ever been in his 52 years of life on this planet.  Recently, she has toned her attitude down.  Some grownup must have gotten to her, and given her one heck of a reality check."
Another GOP politico from Moore County left me with this:
"You know she's done some polling.  If the results were showing her romping to a win, we'd be seeing it in the press.  This Richard Speer fellow is really impressing people.  He could very well force her into a runoff.  He could very well beat her outright in the primary."