John Davis: still swinging, hitting nothing but air …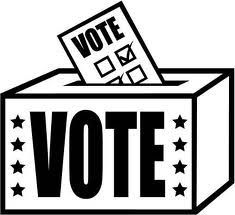 Raleigh "political consultant" John Davis, the publisher of The John Davis Political Report, is working overtime to convince North Carolinians, beaten down by the Obama recession, to fork over hundreds of dollars to read the wisdom published in said "political report" — rumored to be the greatest written collection of wisdom since The Bible.
"Congressional Republicans and Tea Party  hurting GOP"  screams the subject line of his latest e-mail sales pitch.  Really?  The Tea Party is hurting the Republican Party?  Ask Congresswoman Renee Ellmers and former Rep. Bobby Etheridge about that.  While you're at it,  ask rookie State House Speaker Thom Tillis (R) and  rookie State Senate President Phil Berger (R) about that.
What is John's evidence for this claim? An August 7 CNN poll with the headline "Tea Party Opinion" which shows a 31% favorable rating and a 51% unfavorable rating.  John doesn't give us the details behind the poll, like the sample size, or partisan breakdown of those polled.  The actual question asked of the respondents would also help.  (Heck, CNN did the poll.  If I got my news exclusively from CNN, I'd hate the Tea Party, America, myself …) No margin of error is mentioned.
The CNN poll clearly has 18% who have no opinion.  So, with 49% of the population — nearly half — either  being supportive of or indifferent to the Tea Party, I don't quite see how that hurts the GOP.
As I have explained previously,  John Davis is part of the bi-partisan "Ruling Class" that inhabits DC and all 50 state capitals.  The members of this class believe they are entitled to spend our money any way they want to, and we just need to shut up and accept it.
John claims Obama would draw 49% of the vote in NC if the election were held today.  Really?  Seriously? Maybe if only people in Chapel Hill and Carrboro got to vote.  if you take your head out of the sand, and step outside of the Raleigh beltline to talk to real people, there is NOT much love for BHO, even among people you would think would love him.
So, save your money folks.  Read my blog for free.  If John keeps spouting off nonsense like this, he is going to make state Senate minority leader Martin Nesbitt look like quite the prophet.