I-77 toll fight heads BACK to Raleigh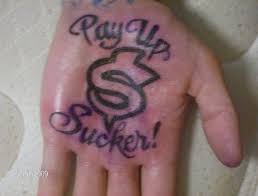 The plan to construct toll lanes on I-77 in northern Mecklenburg County stirred up quite a fuss during the 2014 campaign season.  Then-speaker Thom Tillis and Gov. Pat McCrory — both county residents — were strongly in favor of the toll plan.
The Mecklenburg County commissioners have joined four other municipalities within the county to publicly express concerns about the project:
Mecklenburg County commissioners resoundingly approved a resolution Tuesday urging Gov. Pat McCrory and the state's transportation department to delay by 90 days next week's closing of a financial contract to build toll lanes on Interstate 77.

The resolution, approved 8-0, said the board lacks "assurance" that the state's agreement with the developer, I-77 Mobility Partners, "is proper and appropriate … in the transparency and integrity of NCDOT's contracting process." Commissioner Dumont Clarke excused himself from the vote because his law firm may represent a party in the project.

The vote took place before a crowded chamber of people, mostly from northern Mecklenburg, who came to speak against the project. They said they'd received little information from the state and urged commissioners to tell McCrory to put the brakes on it until they get answers.

Commissioner Jim Puckett, a Republican who sponsored the resolution, said he got involved in the issue because the state wasn't being upfront with his constituents. "Let's call time-out and let's talk about where we are today," Puckett said.
I spoke with one seasoned Mecklenburg politico who was having a hard time understanding the need for tolls in this case.  This source recalls gas taxes being raised in the past — as well as very specific promises being made to north Mecklenburg municipalities about a commitment to improve I-77.  MORE: 
Tuesday, the state DOT released a press release saying it had finalized the loan process and that the region could lose as much as $100 million if the contract was canceled because the money would go to other projects in the state.

Some in the crowd said the state was employing scare tactics.

Puckett said the project doesn't solve future congestion.

"Mecklenburg County is promoting itself as a hub for intermodal transportation," he said in an interview. "We're inviting an increase in ground transportation – and this project bottlenecks and threatens to undo that."

Last week, McCrory said he wouldn't delay the project, adding he's giving the towns what they've advocated for years.

Puckett said that would be unwise. "They haven't told the towns the truth," he said. "Now that they've seen what it will look like, everybody thinks it's a bad idea."

Ignoring the call for the delay could have political implications – particularly for McCrory, he said.

"There are a million and a half people in Mecklenburg and Iredell counties," Puckett said in the interview. "If you ignore their wishes, you do so at your own political peril."
Talk about a political tin-ear.  I don't know of many politicians who have thumbed their noses at their home base like this and gone on to successful political careers.  MORE: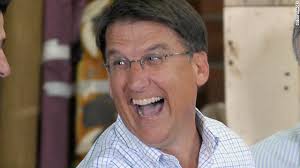 Tuesday's vote followed similar resolutions by Cornelius, Huntersville, Mooresville and Davidson that came after opponents found a surprise 50-year non-compete clause included in the final contract. After the toll lanes are completed in 2018, the DOT would have to pay the developer compensation if it builds new free lanes on the highway.

In fall 2013, local transportation planners added a project to widen I-77 from roughly Huntersville to Mooresville to a long-range transportation plan. Construction would begin in 15 to 25 years. But in January 2014, the non-compete clause was changed to exclude widening with free lanes.

That caught commissioners and the towns off-guard.

The towns want an independent review of the agreement's conditions during the 90-day delay. The commissioners want that and the governor and DOT to explore other funding sources to widen the interstate – including a possible state bond referendum to finance transportation projects.

One by one, commissioners criticized the state for not being upfront.

Board Chairman Trevor Fuller said he's not "conceptually" opposed to toll roads, but grew increasingly concerned about the project the more he heard about it – particularly about the non-compete clause. He called it "insanity" for the state to "tie its hands for 50 years."

"It's at least reasonable to stop and think about what we're doing," Fuller said.
Toll road opponents pretty much got run over by heavy-handed tactics employed by McCrory and then-Speaker Tillis.  With Tillis now in DC, and the local government concerns being raised, opponents feel it's time to head back to the state capital:
[B]eginning at 1:00 [PM on Tuesday], citizens will convene at the lobby of the North Carolina General Assembly to hand out fliers to legislators urging them to defund the I-77 toll project and to support the cancellation of the $655 million, 50-year contract with troubled Spanish company, Cintra. From 2:00 to 3:30 p.m. citizens will protest outside of the General Assembly and then protest at 4:00 p.m. outside the Governor's Mansion.

[…] The I-77 toll project will be North Carolina's first highway where the right-of-way and an HOV lane of an existing highway paid for by the public will be leased to a private company to design, build and operate toll lanes. […] A Freedom of Information Act request revealed that toll prices for the 26-mile roundtrip commute between Mooresville to Charlotte would cost approximately $20 per day within a few years to $40 per day by the year 2035. […] 

"The state is spending approximately $240 million in public funds to pay for the tolls and will be on the hook for another $75 million should Cintra fall short of its revenue projections," said Charlotte resident and toll opponent Chuck Suter. "A few years ago the NCDOT was provided an estimate of $75 million for widening the highway with non-toll lanes. It is estimated that the cost for widening I-77 for the 13 miles where it is needed would cost approximately $100 million today. Instead, our government is spending $240 million for a $655 million contract containing bailout provisions with a troubled foreign company to run toll lanes from Charlotte to Mooresville. This is not what the public has asked for and it will not solve our traffic congestion problems. We are simply asking for 13 miles to be widened from two lanes to three. Sadly that request has been ignored even though such a project would qualify today for public funding."

NCDOT studies have shown that commute times in the non-toll lanes will double. […]
A business summit to help educate the local business community on the pitfalls of the toll project is being hosted by Michael Waltrip Racing  this Thursday at 4PM.