He's IN. He's OUT. He's endorsing his opponent. Now, he's – um – back IN?
North Carolina District Court Judge Pete Mack is what folks in the ivory tower might kindly, gently describe as "an enigma."
The Mike Easley appointee — serving Craven, Carteret and Pamlico counties — has left quite a paper trail documenting his support for Democrats and his disgust for most things related to Trump or conservatism.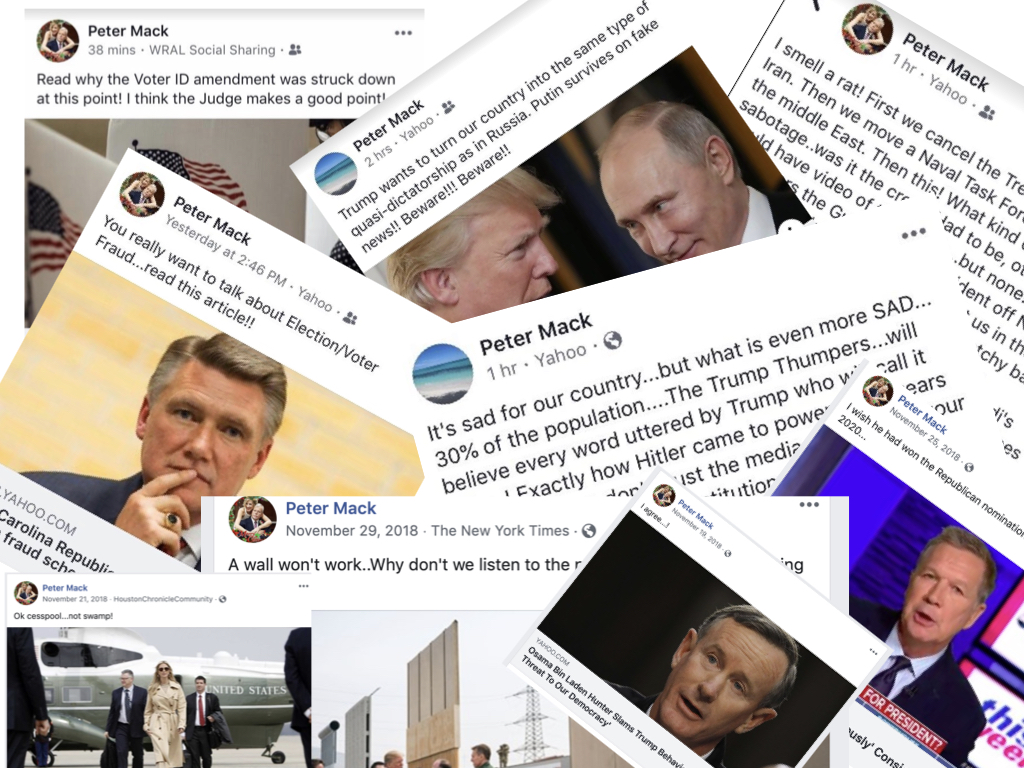 Yet he's filed for election to a full term as a Republican.  (Mack's primary opponents include:  conservative favorite and local attorney Andrew Wigmore, and wife-of-Indian-casino-lobbyist Jennifer Dacey. )
Let's review Mack's timeline.  He filed for the March primaries like everyone else did in December. On New Year's Eve,  he announced his retirement from the bench (due to an unspecified ailment).  Mack noted that he would still be on the March ballot.
Folks in that area started noticing Mack leading Dacey around local courthouses, introducing her to key political "players" and offering the highest of praise.
In return,  Dacey sent out a campaign mailer featuring an endorsement of her candidacy by the incumbent  Democrat-turned-Republican,  Trump-and-conservative-bashing Peter Mack.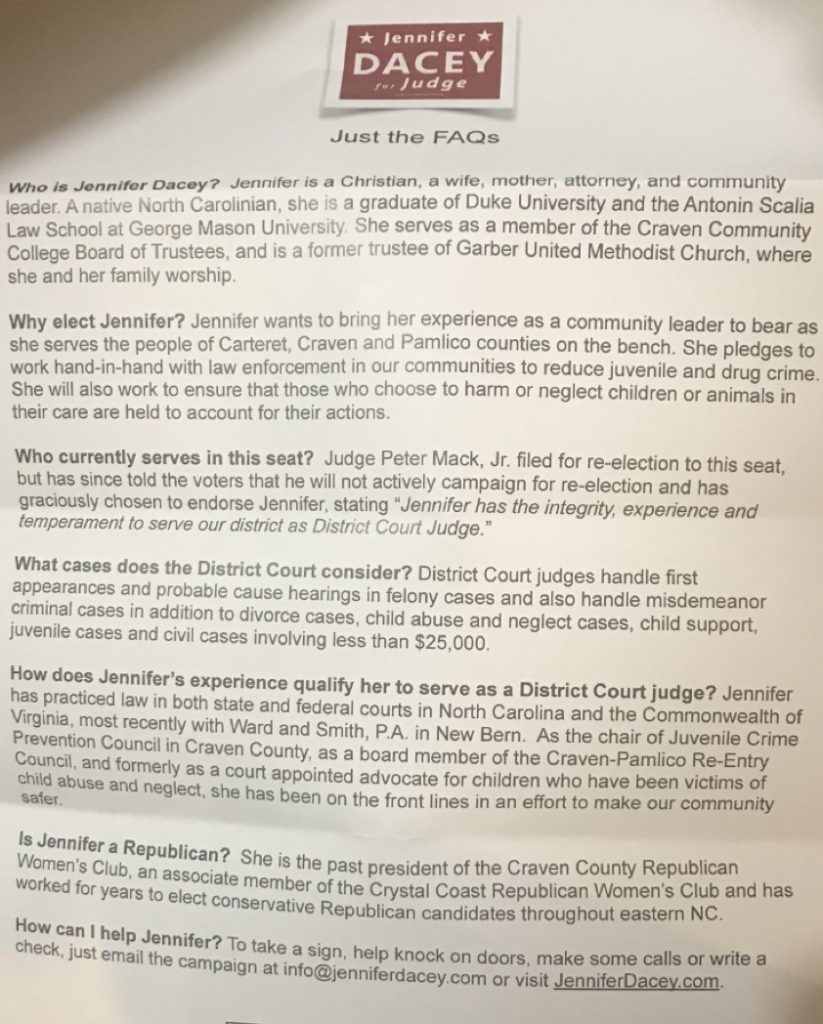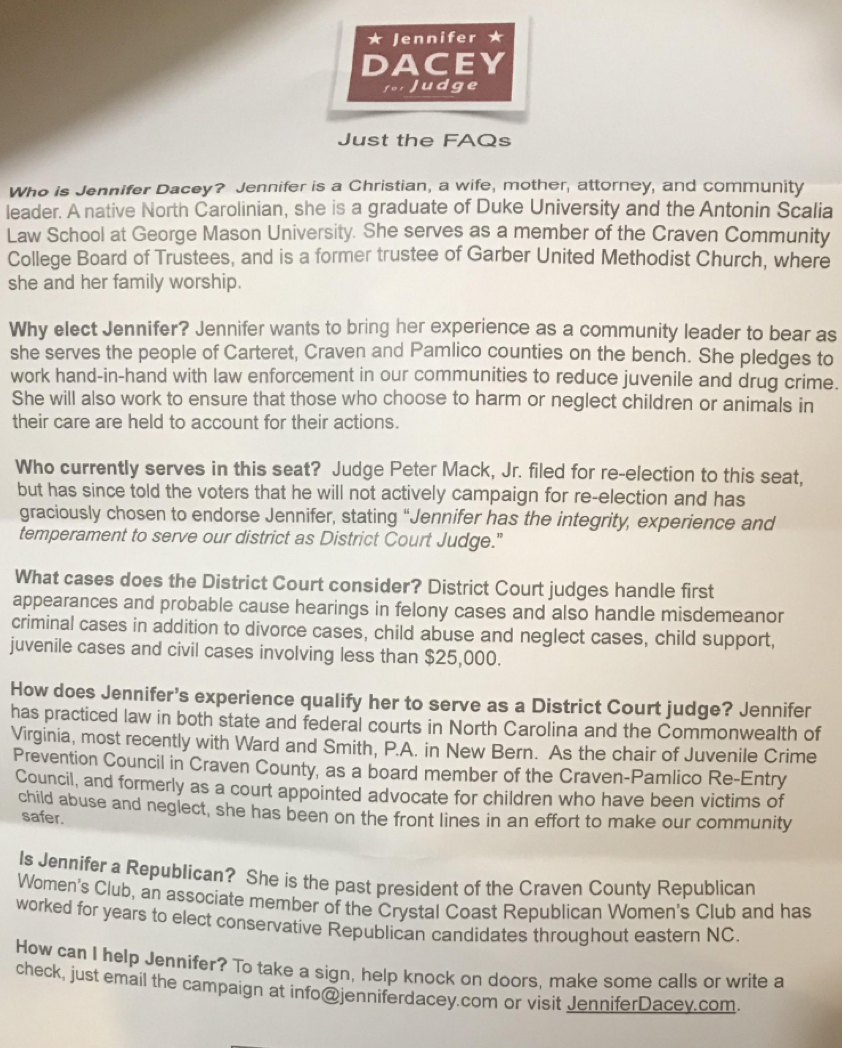 Soooo — the end of January, first of February roll around and Mack is raising money, passing out campaign literature and inquiring about advertising promoting his campaign.
So, what happened?  Did the career-ending ailment that was supposedly forcing him into retirement just GO AWAY?   How on Earth do you — with a straight face — campaign against someone you've already endorsed in writing?
Regarding Jennifer Dacey —  how does she (again, with a straight face) criticize someone whose endorsement she was touting just weeks ago?
Inquiring minds (and the voters of that judicial district) surely want to know.