Heritage Action: Jones, Meadows NC's top conservatives; Ellmers, Burr most liberal GOPers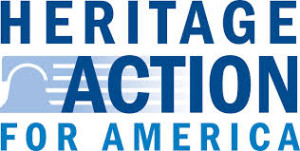 According to the folks over at Jim DeMint's shop, the two guys in our delegation in the most trouble with leadership are doing the best job of abiding by the principles of conservatism.  Reps. Walter Jones and Mark Meadows are tied at the top of Heritage Action's scorecard for North Carolina with scores of 87 (out of a possible 100).
George Holding is in a close second with a score of 85.  David Rouzer gets an 82, and Richard Hudson and Mark W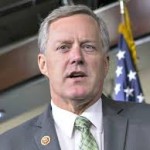 alker tie at 81.  Virginia Foxx and Robert Pittenger tie at 72 each.  Patrick McHenry earns a 68, while Renee Ellmers earns a 58.
Over in the Senate, rookie Thom Tillis earned a score of 61, while Burr has pulled down a 46 — making Burr the most liberal Republican in the delegation.
That makes Tillis the 38th most conservative member of the Senate, and Burr the 46th.  (There are 100 members total.)   Compare that to South Carolina's team in the upper chamber — Tim Scott ranks 18th with a score of 84 percent, while Lindsey Gr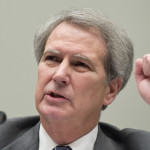 aham ranks 44th with a score of 47 percent. Hmmm.  Our Tricky Dick is just left of Lindsey Graham-nesty. 
Overall, Sens. Ted Cruz, Mike Lee, and Jeff Sessions rank as the most conservative (100 percent) members on Capitol Hill (includes both chambers).  Colorado's Ken Buck — Boehner's latest retribution victim — comes in as the most overall conservative House member at 99 percent.  Texas's Louis Gohmert ties Buck with a 99 percent, while Alabama Senator Richard Shelby scores a 98.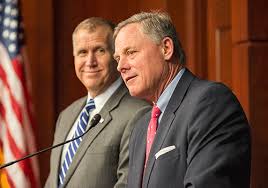 Rep. David Brat (R-VA), who knocked off Eric Cantor, scores a 96.