Heritage Action activists zinged Kay Hagan on Twitter, now turning up the heat on Burr?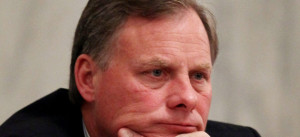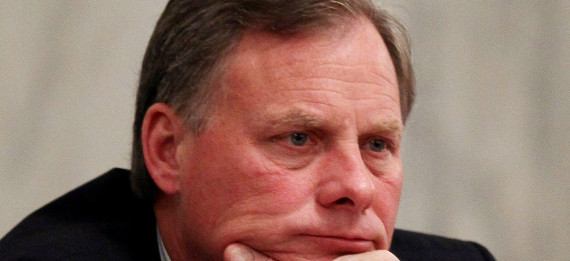 Some Wilmington-area activists with Heritage Action were ringleaders in the effort to hijack US Senator Kay Hagan's Twitter town hall.  They peppered her with uncomfortable topics ranging from ObamaCare to gun control.  Now, it appears these conservatives are turning their attention to Hagan's colleague, Republican Richard Burr.
The Winston-Salem Republican has been quite cozy with his Democrat colleague from Greensboro.  They've travelled around the state holding joint events.  Burr even joined Hagan recently in voting FOR cloture to allow a vote on background checks for handgun purchases.    That fact — plus Burr's prior pledge to stand strong against ANY further regulation of handguns — stirred up the ire of Second Amendment supporters across the state.
The Fourth District GOP has passed a resolution condemning Burr and Hagan for their recent votes regarding handgun regulation.  The Alamance County GOP is also taking up a similar resolution.
After all of that action, we got spin about the pair "positioning" themselves for re-election.  Wouldn't it be nice to have leaders in Washington who forsook "positioning" and cast votes based on heart-felt principles that they had publicly campaigned on? 
Ginny  Quaglia, a Heritage "Sentinel" from Brunswick County, co-authored an open letter to Burr — on behalf of several North Carolina-based grassroots organizations — issuing a challenge:
On April 11th, to our dismay, you joined 15 other Republicans in a vote to proceed on the Reid gun legislation (S 649) inappropriately named the "Safe Communities, Safe Schools Act of 2013." As we know, procedural votes are policy votes and one should never bring bad bills to the floor by voting for a motion to proceed.  So, In other words, why would you vote to proceed on a bad bill so you can then vote against it?

 It only makes sense if you are trying to have it both ways.  You stated:  

"To be clear from the outset, I do not support S. 649, nor do I support the Manchin-Toomey background check amendment.  The vote yesterday was not on the specifics of these bills or whether they should be filibustered; rather, the vote was solely about whether we should begin a debate in the Senate on the issue.  Since the leadership of the Senate agreed to unlimited debate and amendments, I believed it was important that the Senate at least have an open discussion.  However, it is important to remember that S. 649, amendments to it, and any other gun control measures that come before the Senate are still subject to the filibuster, as well as up-or-down votes."

Sir, as you know, the debate on the 2nd Amendment was settled over 200 years ago.  There is no need for this Congress to have an "open discussion".  Stating you do not support S 649 now is a little too late.  We wouldn't even need to be writing this letter if you and 16 fellow Republicans hadn't advanced the Reid gun control legislation. In addition the undersigned are further dismayed you would have cast this vote in light of all the times we contacted your office and your staff has always assured us you would never support any infringement of our 2nd Amendment rights and in fact, had even signed onto a filibuster of the Reid legislation.

To be clear, lawmakers will not get a pass on any vote that allows a bad bill to proceed that will infringe on the constitutional rights of the American people. Your vote has made this a very real possibility.

Therefore, the undersigned are requesting a teleconference/Twitter town hall in the next few days at a date and time of your convenience.  We would love to have ½ hour of your time to ask you questions about this issue. 
I corresponded with Quaglia via email about this correspondence.  Here's what she told me:
"Votes on procedure are also policy votes.  Votes have consequences.  When was the last time Burr made himself accessible to constituents other than campaign events?  We got 16 groups (listed) to co-sign this letter requesting 1/2 hour of his precious time. We'll see if he responds. "
Stay Tuned.