#hayesscandal : Um, The RNC to the (*SIGH*) rescue?
Two guys who played a big part in bringing The North Carolina Republican Party to its current state of disaster are apparently intimating JUST THAT:
[…] "What you saw in North Carolina 9 is very different than what we've seen reported this week. Having said that, we have to have some quick action on leadership and getting our message out as a state party," U.S. Sen. Thom Tillis, a former NC House speaker, said in an interview with McClatchy. "We're going to be the host of the 2020 convention, and you're always trying to find ways to improve your brand and take away from any distractions."[…]
And what message is that?  Repeatedly stab President Trump in the back, like you've BEEN DOING in DC?  The man who turned legislating-according-to-who-puts-the-biggest-check-in-your-hand into an art form,  the most despised elected official in North Carolina,  has the answers to get us out of the Robin Hayes mess?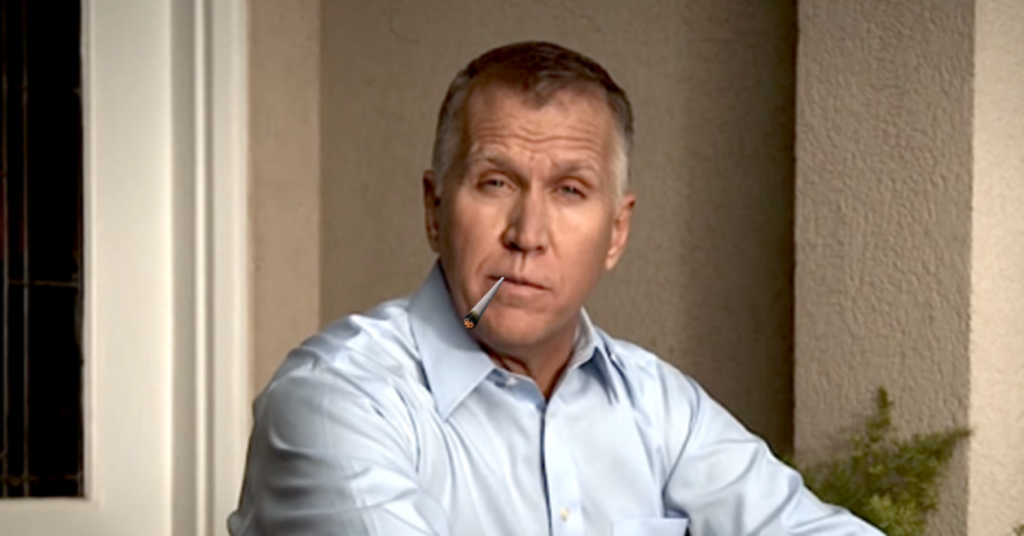 […] Charlotte is hosting the 2020 Republican National Convention. The state is also important to President Donald Trump's re-election bid, and Tillis' re-election is key to keeping GOP control of the Senate.

Paul Shumaker, a campaign consultant for Tillis, Sen. Richard Burr and several U.S. House members, said instability at the state party can affect federal candidates and even the presidential race, particularly as it relates to turnout and victory programs. Because of North Carolina's importance, he said, the Republican National Committee could "work to provide that stability moving forward." […] 
THAT is probably what's behind the sudden appearance of lobbyist and DC party apparatchik Mark Whatley as a candidate for NCGOP chairman.   Let DC run things in North Carolina.  *WHAT COULD GO WRONG?*
Shumaker and Tillis are both famous for trying to primary and runoff  conservative leaders in North Carolina.  Tillis archestrated primary challenges during his time in the General Assembly.
Shumaker worked with Richard Morgan in the early 2000s on a  PAC to target and take out elected conservative Republicans in Raleigh.
Shumaker and Tillis's friends conducted a hostile takeover of the state party.  Using the power of majority to get rich and acquire even more power has led the North Carolina Republican Party astray from what helped it rise as a force in the 80s and 90s (and since 2010).  Shumaker, Tillis and their friends MADE THIS MESS.
They don't have the answers.