#hayesscandal: GUILTY !!!
At least, THAT is what Grandpa and his attorneys will be saying in court on October 2:
Former congressman Robin Hayes will admit in court that he lied to federal agents conducting a bribery probe of a major political donor.

The federal court docket shows that Hayes is scheduled to enter a guilty plea on Oct. 2. A factual basis document prepared as part of the plea agreement and signed by Hayes' attorney acknowledges that Hayes knew he was making false statements to FBI agents.

The actual plea agreement is sealed, and the factual basis doesn't specify which charges he'll plead guilty to. He was initially charged with conspiracy, bribery and making false statements.

Prosecutors have accused Hayes, who was then chairman of the state GOP, of involvement in an insurance executive's plan to funnel campaign contributions to the state's top insurance regulator in exchange for special treatment.
As a former drive-by, who has seen his share of federal proceedings,  allow me to pontificate and elaborate on what is happening here.  Federal prosecutors typically don't bring someone to trial unless there is a strong belief they have said person by "the short ones."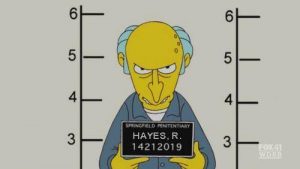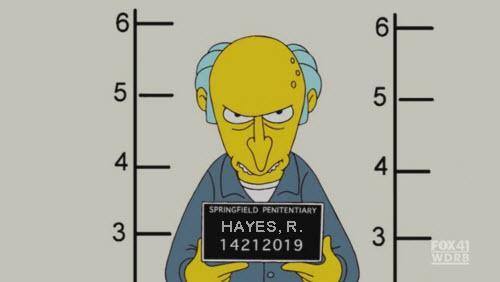 The primary objective is to win a plea agreement from at least ONE of the defendants in a case — so they can  testify in a manner which leads to the conviction of much bigger fish related to the case.  If Hayes backs out of cooperating with prosecutors against his co-defendants,  the heat gets put back on him in a major way.
Sentencing and its details are withheld until the cooperation is complete.  The more helpful Hayes is toward obtaining a conviction or two or three in this bribery case, the lighter his sentence will be.  If he turns out to not be very helpful, he CAN have the book (a BIG one at that)  thrown at him.
So, don't immediately assume the old man is getting off easy here.  He IS admitting to lying to the FBI.  Imagine a bio like this: former legislator, former gubernatorial candidate, former congressman, former NCGOP chairman, and admitted liar to federal investigators.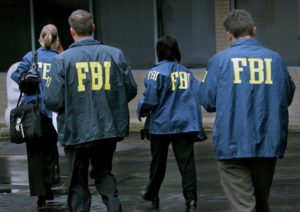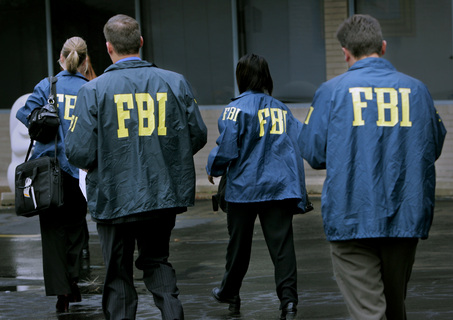 So, all of you purported NCGOP "leaders" need to think about something.  You threw out a duly-elected, law-abiding-as-far-as-we-know party chairman, Hasan Harnett, and "replaced" him with this geriatric Tony Soprano wannabe.  (Everybody seen the "You're either with Robin or you're against Robin" shakedown tape from 2012 in Tampa?)
You NCGOP "leaders" badmouthed the fundraising skills of a duly-elected chairman, Harnett, and then forcibly removed him and replaced him with two guys — Hayes and Woodhouse — who broke the party's coffers so badly the party had to BORROW money to pay for the 2019 state convention.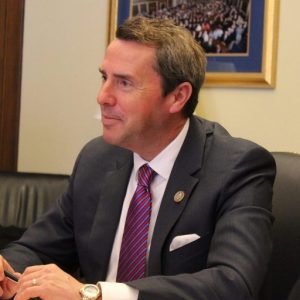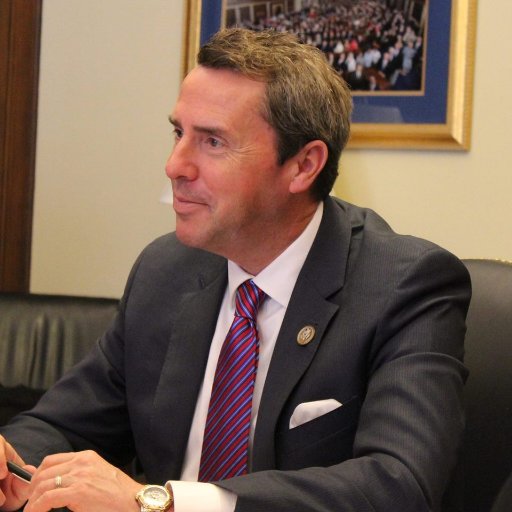 Instead of a term served out by the law-abiding-as-far-as-we-know Hasan Harnett or Jim Womack, we have: (1) a nightmarish state party treasury, (2) federal indictments, (3)  Public Official 'A' (still purportedly slithering around the 6th congressional district),  and (4)  a still-to-be-named person in NCGOP HQ who emailed a screenshot that purportedly aided and abetted a purported bribery scheme. 
SOMEBODY, somebody, SOMEBODY with at least an ounce of decency (in Raleigh) needs to apologize for subjecting us to  THIS.