Hartsell sentence completes NC campaign finance law's transformation into a BIG FAT JOKE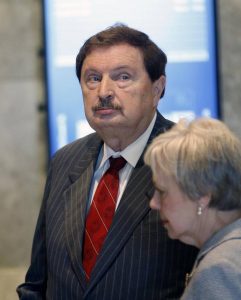 Legislators like to complain about how little they get paid.  But check out some of these campaign finance reports these guys file with the state board of elections.  Haircuts.  Rent. Dry-cleaning.  High-dollar dinners. Overseas and domestic travel.  Clothing. Campaign operation expenses in years when they have NO OPPOSITION. 
And the lying contained therein!  I am surprised there aren't more "honorables" walking around Jones Street bearing burn marks from lightning strikes.  
As a parent, if you really want your kids to not do something, you establish a clearly formidable deterrent.  In criminal law, if you really don't want someone to do something, set up a clearly formidable and intimidating deterrent.
It took the NC state board of elections TWO YEARS — after hectoring from our site and others — to do something about then- senator Fletcher Hartsell's transgressions.  (Hartsell has been a close ally of NCGOP chairman Robin Hayes, US senator Thomas Tillis, and then-governor Pat McCrory.)  
He got indicted by the feds.  But this week, state authorities dished out for Hartsell some of that BIG, SCARY unsupervised probation:
Former North Carolina legislator Fletcher Hartsell rose before a judge the second time this week and acknowledged guilt related to several years of improperly spending and reporting campaign finances.

"It's a sad day," Wake County Superior Court Judge Donald Stephens said before handing down a sentence of up to 18 months of unsupervised probation."In cases like this, from time to time, I have had a few things to say. You know, unfortunately, there's not a lot to say."

Hartsell, 70, admitted that he filed campaign finance reports on three occasions knowing they included false information.

[…] The state investigation found that Hartsell spent more than $200,000 from his campaign account to pay personal expenses from 2009 to 2012.

The criminal investigation followed a probe by the state elections board that revealed Hartsell spent campaign donations on dinners with his family, haircuts, shoe repairs, speeding tickets, part of his driver's license renewal fee, and more. [….]

Freeman said the state investigation showed the former state senator, while representing Cabarrus and Union counties, spent thousands of dollars on a church property that he and his wife, Tana, owned in Concord. Hartsell had reported the expenditure as one that went to charity.

Before October 2006, candidates could use their campaign funds on virtually anything. They bought cars, laptops and tickets to sporting events, and they paid for trips and monthly expenses.

The state legislature adopted more restrictive laws as part of campaign and lobbying reforms after high-profile criminal cases involving lawmakers.

Candidates are now prohibited from using campaign money for personal items unless the expense is connected to the lawmaker's legislative duties.[…]
The problem with that?  They all claim that everything they do while living and breathing counts as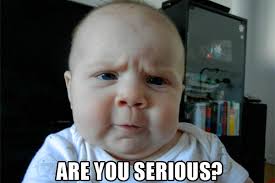 "legislative duties."  And it IS a campaign fund, not a legislative fund.  Shouldn't the spending be completely tied to campaigning for reelection? 
So, picking up the $500 dinner tab for you and your buddies with the ol' campaign account counts as "legislative duties."  So does buying nearly $20,000 in "suits" — (that you apparently don't ever wear) — and spending funds on a campaign organization in a year when you have no one at all running against you.
MORE: 
[…] The action in the Wake County courtroom came three days after a federal judge handed down an eight-month prison sentence for two tax-law violations and a count of mail fraud related to the misuse of campaign finances. He also was ordered to pay $63,000 in restitution.

At the sentencing hearing in Winston-Salem, U.S. District Judge Thomas Schroeder told Hartsell that at a time when he should be "putting a capstone on his career," the ex-lawmaker from Concord had instead added a "permanent stain" to it, according to The Associated Press.
You have to wonder if the state would have even moved a muscle if the feds had not acted first.  They were awful quiet for two years on something that looked clear-cut and slam-dunk.  MORE: 
In federal court, Hartsell had originally faced five counts of mail fraud, three counts of wire fraud and six counts of money laundering. He pleaded guilty to one count of mail fraud and two counts of filing false tax returns.

An indictment alleged he spent campaign money on car expenses and repairs, lawn care, club memberships, haircuts, a trip to Charleston, S.C., with his wife's handbell choir, tickets to the musical "Jersey Boys," a vacation with his wife in Edenton, his granddaughter's birthday party and getting his driver's license renewed. The indictment said Hartsell concealed his actions by filing campaign finance reports that he knew were false.[…]
Granted, the feds are locking him up on peripheral issues more related to his taxes and that campaign money.  But THE STATE hands down a slap on the wrist for this guy basically living off of funds supplied by lobbyists and other special interests  with issues before the legislature?
That state board of elections web site is loaded with campaign reports as shameful — if not moreso — than Hartsell's. Hopefully, for the sake of the public's trust in its government, we're not stopping HERE.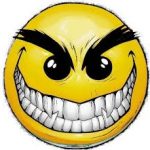 You know, a slap on the wrist often indicates that the defendant has agreed to cooperate in probes against his associates.