Gov Pat's state elections chairman: trade Watauga County to Tennessee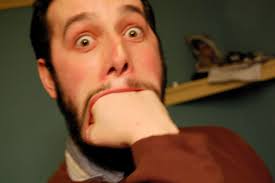 Josh Howard is a man on the move. He was appointed by Gov. Pat McCrory to chair the state board of elections.  His tenure has been marked by some caustic, in-your-face rhetoric that comes off like somewhat of a Napoleon Complex.   But hey, we should cut the guy some slack.  It's hard work coasting through life on your daddy's judicial robes. 
The state board of elections met today to settle some issues in Watauga and Lincoln Counties.  Of course, WRAL's ace cub reporter Binky was on the scene.    WRAL's news-stud also dropped some tidbits about the meeting on Twitter.  We found one really interesting tweet from Binky that somehow didn't make his story posted on WRAL's site:

Are you sure about that, Josh? Your boss — the guy who gave you this job — WON Watauga County in 2012. 
How appropriate is it for the elections board chairman — who is supposed to be fair and impartial to all who come before the board — to go on the record with statements like that?  That statement — if accurately reported by Binky — could lead folks from Watauga County to think they won't be able to get a fair hearing from the state elections board chairman. 
Watauga County commissioner John Walsh took to Twitter to fire back at Binky and Howard:

Folks around Boone and Blowing Rock ought to ask Gov. Pat about ol' Josh's comment the next time he, the guv, comes trolling for cash and votes.
Democrat strategist Perry Woods had another nominee to be considered for trading to other states: