FoT (Friend-of-Timmy) @ center of chicken plant complaint got PAID for months after he QUIIT.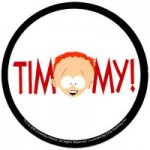 It's good to be a Friend of Timmy.  You can lose your election and still end up having the taxpayers pay you a salary bigger than the governor or lieutenant governor (who had to WIN elections to get their payday).
Former legislator and Speaker Timmy acolyte Mitch Gillespie is at the center of a complaint alleging the speaker's staff intervened with state regulators on behalf of a deal that eventually made Speaker Timmy lots of $$$.
Now, it appears Gillespie kept getting paid up to eight months after he quit working at the legislature:
Last April, state lawmakers, legislative staff and lobbyists used Facebook and Twitter to wish Mitch Gillespie, a senior policy adviser for House Speaker Tim Moore, a happy retirement.

"There is a huge Void in Raleigh today created by the retirement of Mitch Gillespie," tweeted Rep. John Torbett, a Gaston County Republican, on April 23. "Gonna take quite a long while to fill, if that's even possible. Best to you Mitch. Go live it, you earned it."

By then, Gillespie had spent 14 years as a state lawmaker, followed by two years as an assistant Department of Environmental Quality secretary and a little more than three years advising Moore on environmental issues. Only the last two jobs were full time.

But after Gillespie, 59, of McDowell County, left the legislature in April, he continued to receive his paycheck. All told, he collected $81,700 in pay, state records show, and then he reported he was owed another $12,400 in unused leave. Those records show his last day as an employee was Dec. 31, 2018.

Today, Moore's staff and the legislature's human resources director are offering little explanation as to how an employee who worked full-time for about five years could accrue enough leave time to receive $94,100 after he stopped working. Lawmakers do not receive paid vacations and cannot accrue leave.

That amount of leave perplexed some familiar with state policies for employees. Ardis Watkins, the legislative affairs director for the State Employees Association of North Carolina, which mainly represents rank-and-file workers, said she was unaware of any employee being able to accrue that much leave before retiring. The typical accrual for veteran employees is roughly three months, she said, and that includes correction officers at the state's often understaffed prisons.

"I haven't heard of anything like eight months," she said. "Not with any of our members."

The News & Observer requested a detailed explanation of when Gillespie retired and how much leave he had accrued. In response, Joseph Kyzer, Moore's spokesman, offered a short emailed statement last week:

"All permanent state employees in the General Assembly are eligible to use earned benefits like accrued vacation and sick leave prior to their formal retirement," Kyzer wrote.

The N&O pressed for more information. Kyzer sent a second email that included a statement from Carolyn Hunt, the legislature's human resources director, in which she said Gillespie's retirement was compliant with legislative policy and that he "properly documented his use of vacation, sick, bonus, special, and community service leave."

"The records show he is in compliance," Hunt wrote. "Mr. Gillespie received no special considerations and the information provided by the General Assembly is fully accurate and documented in compliance with our general standards and procedures."

The statement did not explain how much leave Gillespie had accrued by the time he stopped working and how he had used it.[…]
You add this to the stories about  the pharmaceutical company, the Durham development, the SBI and Wake DA probes , the FBI probe and the whole professional relationship with Cleveland County government —   and things are not looking good for the little fella.