For Pinehurst Village Council: Berggren & Drum
Election Day is Tuesday. We have big decisions to make.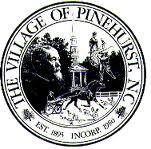 In Pinehurst, there are EIGHT candidates fighting for TWO seats on the village council.  Someone can win four years on the council with 13% (or less) of the vote, so EVERY VOTE really does count this time. 
Four of the eight are running serious enough campaigns that might get them onto the council:  Kevin Drum, Claire Berggren, Bart Boudreaux, and Judy Davis. 
Berggren is the only incumbent on the ballot.  She won as a write-in candidate  against Myles Larsen (who is once again on the village council ballot).
A major player in the race is a PAC called Pinehurst Matters.  Now, everyone who lives here can agree with the statement the group's name makes.  But the name-calling, dirty politics and wild accusations that have seemingly stemmed from the group's entry into the race have been troubling.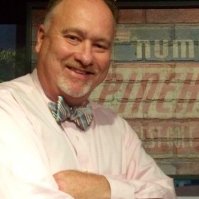 Pinehurst Matters, which — incidentally — has ties to candidate Boudreaux, sent out a mailer this week endorsing (*Surprise, Surprise!*) Boudreaux and Lewis.  The letter's signatories include John Strickland, a former councilman who fought bitterly with his fellow council members while he was on the board and who lost a bitter, rough-and-tumble mayor's race in 2015.
There have been a lot of positive changes to village government since this current team took over.  No longer is the village full of predatory speed traps.  The police department is operating in a much less adversarial role than in the past.  The planning department is much more fair and reasonable to folks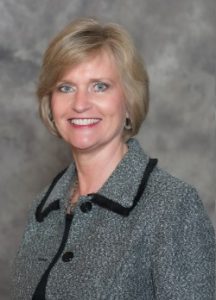 looking to build in the village.  In the past, some village officials would go as far as making up ordinances and regulations on the fly to kill projects.  Swing-set inspections. ordinances banning kids outside after dark, and committee hearings on proposed yard fences are a thing of the past.
Claire Berggren, in my view, needs four more years on the council.  She's been part of a team that has kept the village in sound financial shape while it has been growing.
Kevin Drum needs to get your second vote.  Drum ran a respectable race the last go-round.  And he's stayed involved.  He's boned up on the issues and has even taken up serving on the planning board.
Drum grew up in Pinehurst.  He brings the perspective of a young, working parent to the council dais — that departing councilman Clark Campbell offered.  He's an entrepreneur with businesses inside the village's historic district.  So, he's got more than a passing interest in protecting that area and promoting the village as a whole.
We've heard a lot from a really loud, really small group.  It appears that political grudges, and ambitions by certain cliques, are powering all this noise more than some desire to "save" the community.
There has been no real good argument for wholesale change on the village council.