For Moore County voters …
Here are our thoughts on the races that pretty much just affect the local area.  (You other folks?  We'll get to you.  Just wait.)
NC Senate 25:  Tom McInnis (R) vs. Helen Probst Mills (D).  We've heard a lot of nice things personally about Mrs. Mills. She's a fellow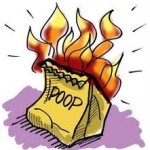 Pinehurstian who is quite active in the community.  Yet, the whole two last names thing gets me thinking of Hillary Rodham Clinton.  And the rhetoric coming out of the Mills campaign is not far off from the Hillary manifesto.  
On the other side, we have Tom McInnis — who was dropped on our doorstep like a flaming bag of poo by Phil Berger.  McInnis has introduced himself to Moore County with all the grace of a bull in a china shop.  He's made it clear he doesn't mind lobbyists calling the shots for his reelection campaigns.   And yet, he's been rewarded thus far by the yellow-dog Republicans who dominate our fair county.
Quite a dilemma.  We can feel comfortable rating this as a Pick 'Em.  No real good choice here.  (Or you can send Uncle Phil in Raleigh a heartwarming election day gift by leaving this item BLANK. Your ballot will still count.)
NC House 52 and 78: Most of the county is in district 52, which is represented by Jamie Boles (R).  He faces off against public school teacher and retired businessman Lowell Simon (D).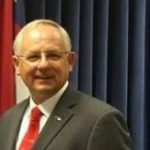 We've had our issues with Boles in the past. He's dramatically underachieved during his ten years in the House.  He let David Lewis run over him and take our lottery money to Harnett County, for starters.
A more conservative message and messenger might do Boles in.  But Simon is not IT.  He is regurgitating the same nonsense that sent Hillary home a loser in 2016.  He hasn't made much of a case for sending Boles back from Raleigh.
Comparing these two, it's clear that Boles is more likely to vote in a manner that suits us and benefits the taxpayers than Simon is.  We recommend a vote for Jamie Boles.  
Over in district 78, which includes a piece of northern Moore, we have Randolph County resident Allen McNeill (R) battling Jim Meredith (D).  We had hoped McNeill would be an improvement over his sketchy predecessor.  But sadly, McNeill has decided to throw his lot in with the lobbyists and House leadership over the  interests of the folks back home.  He's also racked up a quite liberal voting record.  There would be few tears around these parts if McNeill got sent home.  It's a waste of a good seat.
The nicest thing we can say about this race is Pick 'Em.   (Or leave it blank.)
Moore County Sheriff: 
This is the only major county government race that is actually a contest.  Ronnie Fields (R) is taking on perennial candidate and radio station owner and talk show host Steve Adams (U).
Adams has  no law enforcement experience, but state law does not require it in order to be a county sheriff.  He's made a big deal during the campaign about speeding up court cases through the system.  Unfortunately, that is more in the realm of the DA than the sheriff.
Ronnie Fields is a trooper once responsible for guarding Bev Perdue's Keurig.  He's also a former Carthage town official.  To really get a picture of Ronnie Fields, think of Jackie Gleason's Buford T. Justice character from  "Smokey & The Bandit."
This race is another dilemma, folks.  No matter who comes out on top here, we in Moore County are guaranteed at least a four-year long face-palm.  Pick 'Em.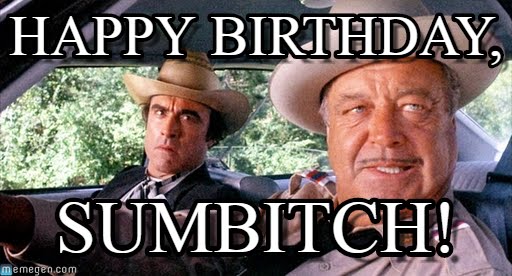 Superior and District Court:
The new judicial district for our county now includes Hoke County.  So, we have some Democrats from Hoke trying to sneak past us.  We recommend Mike Stone (R) for Superior Court.  For District Court, we recommend Steve Bibey (R) and Warren McSweeney (R).