Facebook: the new battleground for GOP nod in Insurance Commissioner race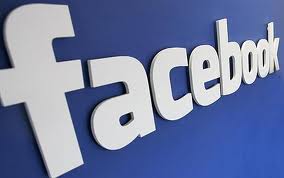 I know it's tough to evaluate candidates for down-ballot races.  Sure, it's pretty easy to separate the wheat from the chaff in the governor and presidential fields.  But when you get down to the judicial races and the council of state races, what is a voter to do?
Well — as usual — I'm here to help.   As an example, let's take a look at the July 17th GOP runoff for North Carolina Commissioner of Insurance between Richard Morgan and Mike Causey.
Mike Causey ran several times for the office against the late political icon Jim Long. Richard Morgan served in the state legislature, cut a power-sharing deal with Jim Black and the Democrats, stabbed his fellow Republicans in the back on the House floor and in redistricting, and got himself kicked out of the NCGOP.  
Morgan has made a big deal out of  forcing people some state residents to pay more for their insurance.  Causey has promoted the idea of opening up the state to more competition so customers can have more choices.
But if you REALLY want to learn about the important things in this race or any other aspect of life  — turn to Facebook.  
Facebook is at the center of our culture nowadays.  Facebook just launched a — ahem — highly valuable IPO.  If you want to talk to your kids — or find out what they're doing — you need to be on Facebook. 
Let's take a look at the Facebook pages for each candidate. As of today, Causey has a total of 90 likes.  Morgan has only 30.  If we voted for council of state offices on Facebook, Mike Causey would already be headed toward a November battle with incumbent Democrat Wayne Goodwin. 
Another good indicator might be to look at the personal interests of each candidate.  Richard Morgan cites Britney Spears as one of his favorite "musicians."  (He signed up for Britney updates and has posted pictures on his personal site of a Britney concert he attended.  NO JOKE. ) 
On Mike Causey's personal page, Causey shows a preference for the music of Hank Williams, Jr. 
As far as books go, Richard Morgan cites children's classics "Horton Hatches the Egg" and "The Story of Babar The Elephant" as two of his favorites.
Mike Causey cites "The Federalist Papers" as his favorite book.
As far as movies go, Morgan cites those Whoopi Goldberg classics "Sister Act" and "Sister Act 2" as his favorites.
Mike Causey cites "Captain America" and "God and Country: Untold Stories of The American Military" as two of  his favorite films.
Remember to vote on July 17th.  It's important.