Editorializing-under-the-influence: Homeschooling begats child abuse ???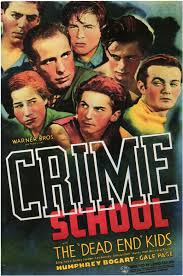 You can always count on the editorial page of our local Arab Journalism Award-winning thrice, um, twice-weekly local paper here in Moore County to produce some shaking-your-head-in-dismay, chuckling-in-disbelief moments.  It must be quite a workout carrying all of that water for the teachers unions, edu-crats and other assorted Bill Barber-worshiping rabble. 
A leading editorial this week was entitled "Cause for Concern on Homeschooling":
One of the more troubling — indeed, horrifying — stories to come out of North Carolina in recent weeks is the one about the young boy who was found handcuffed to a front porch of a house in Union County with a dead chicken tied around his neck.

The owner of the house, one Wanda Larson, has been charged with child abuse. And further investigation of the situation uncovered reports that the child and others being home-schooled inside that dwelling were malnourished and had gone to nearby homes begging for food.

Of all things, it turned out that Larson worked as a child protection supervisor with the Union County Department of Social Services. She had filed an application to home-school last year but had not complied with state laws requiring her to produce records on attendance, immunization or testing.

Clearly, some serious misdeeds and failures had slipped through the regulatory cracks here, and over an extended period of time.

This case comes only a couple of years after the one involving 10-year-old Zahra Baker, who was found dead two years ago in Hickory. She had been murdered by her stepmother, who had reported the girl as being home-schooled. […]
Really?  Do a Google search for the terms "North Carolina public school teacher charged."  You'll get ten pages of results about things like a teacher being drunk at school, drug charges, and multiple cases of sex with students.  THAT'S just in North Carolina.
Perhaps the better line of questioning in the chicken around the neck case is this:  How did these two loser adults get jobs in positions of influence over the well-being of children and others needing medical attention?  Which local politicos orchestrated the cronyism that allowed these two dirtbags access to these kids?  Did the woman's employment at DSS immunize her from the level of scrutiny other foster parents might have faced? Could stuff like this have been avoided by not ceding so much parental authority / responsibility to The State?
Liberals and their allies in the mainstream media hate homeschooling.  Hate it.  It takes other people's money out of their hands.  It reduces the number of skulls full of mush they can indoctrinate. 
It's a cheap shot to smear homeschooling parents by tying them to these two awful tragedies.  There are actually credible studies suggesting that compulsory public school attendance has increased the rate of criminal activity and other forms of social deviance among young people. There is plenty of information about the disturbing rise in violent crime on public school campuses. There is also plenty of data out there showing home-schooled kids outperforming public school educated kids later on in higher education and professional workplace environments.
During the 2009-2010 school year, there were roughly 1.2 million violent crimes committed on public school campuses across the nation.  About 25 percent of those actually made it to police reports.
It's a different world in the public schools.  Things have changed dramatically since I graduated high school nearly 30 years ago.  Then, it was shocking to see a police officer on campus.  A true scandal!  Now, we have police substations on campuses, metal detectors, and teams of officers patrolling in cars and on foot.
There are plenty of cases out there involving adults doing terrible things to kids.  For decades and decades prior to the advent of mandatory public school attendance, plenty of American kids got educated  — outside of the government-run education structure  as we know it — and went on to do great things in building our communities and nation.
It's a good thing to call attention to — and try to address — societal ills that cause grown people to do terrible things to the weakest and most innocent among us.  Stop demonizing parents only trying to give their kids a brighter future, to protect them from physical violence and to save them from the destructive clutches of the social welfare state.