"EAT" your toll road. It's, um, GOOD for you!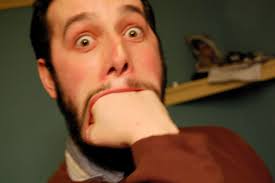 Gov. Pat McCrory trotted out NCDOT secretary Tony Tata to defend the wildly controversial I-77 "HOT lane" tolling project in Mecklenburg County.  (McCrory, House speaker Thom Tillis, and speaker pro tem Skip Stam have all advocated passionately for toll roads as a method for financing construction and maintenance of state roads.) :
State transportation officials are defending a controversial plan to add a High Occupancy Toll lane on Interstate 77.

On Wednesday, North Carolina Department of Transportation Secretary Tony Tata made a presentation to a local transportation committee where he announced the construction of the HOT lane is expected to use 50-100 local firms and would create 15,000-20,000 direct and indirect jobs over the next few years.

"The main reason people should support this is that it will provide congestion relief in four years to an area that is hugely congested," Tata said. […]
Four years?  And what if it doesn't?  You've signed a FIFTY YEAR deal with the Spanish contractor.  Tata also talked dollars and cents: 
Tata also addressed the media directly for the first time since announcing the public-private partnership with infrastructure development company Cintra, which will foot more than half billion dollars of the project. Taxpayers will pay for $88 million of the 26-mile project, Tata said. […] 

"There's not enough money to address all of the problems across the state so we needed a more efficient way to use the money we do have," Tata said.

Critics, including grassroots citizens group Widen I-77, have called the plan "an expensive non-solution" and many drivers have expressed concern over the cost of the proposed tolls.

Wednesday, Tata said the toll cost would be determined after public hearings that Cintra will sponsor, and would also be "market-driven."

"The rates [will be] commensurate to what the people will pay for," Tata said. 
What market? Besides — a 50-year deal has been signed.  The Spanish firm hired to manage the deal has a pretty good idea of their operating expenses, as well as what they have to pay the state, and in what time frame it has to be done in. And Tony and Pat's amigos  surely will not be working for free.  They're going to want a taste, after everyone else has been paid.  (Documents leaked sometime back suggesting that a round trip on the I-77 toll road could cost $20 per day per car.)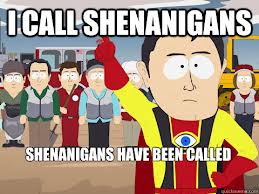 SOMEBODY on the inside of this deal already knows good and well what the public will be charged.    
Want to feel even more uncomfortable about this deal?  Check out the news from Texas from LAST YEAR regarding this Spanish firm and a toll road management deal there:
The privately operated section of the Texas 130 tollway south of Mustang Ridge is attracting about half the predicted traffic, according to Moody's Investor Service, prompting it to investigate downgrading credit ratings for more than $1.1 billion in debt attached to the toll road.

Meanwhile, toll rates for trucks on the entire length of the tollway, from Seguin to north of Georgetown, will likely be lowered for one year to encourage more traffic. That move is expected to put a dent in revenue, however.

Also, the Texas Transportation Commission on Thursday will consider higher speed limits on a portion of the frontage roads alongside the 85 mph toll road, which could spell more bad news for the tollway, likely steering some traffic toward the free lanes.

The SH 130 Concession Co., a partnership of Spanish tollway company Cintra and San Antonio-based Zachry Construction Corp., over the past several years built the $1.3 billion, 41-mile road with its own equity and debt — including $430 million borrowed from the federal government — and is operating it under a 50-year contract with the Texas Department of Transportation. Neither the company nor TxDOT has released traffic or revenue figures for the road, which opened Oct. 24 and began charging tolls on Nov. 11.

But Moody's apparently has gleaned at least a rough idea of traffic volume and toll revenue on those four lanes in southern Travis, Caldwell and Guadalupe counties, and wasn't impressed with the early results.

"While the operating history is very limited," Moody's analysts said in a five-page, March 21 credit opinion, "the magnitude of the shortfall from original projections warrants a review of the rating category."

The report said that because of weak revenue, the concession company could exhaust one "liquidity" account by June, but has least an additional $30 million to draw from. Cintra's parent is Ferrovial S.A., a Spanish corporation with toll roads worldwide that could potentially serve as a financial backstop for poor performance of this road.

[…]

TxDOT, in announcing the toll reduction for big trucks, said it was done to ease congestion on parallel Interstate 35. But the change, which TxDOT estimates will reduce toll revenue on Texas 130 and Texas 45 Southeast by $11 million over the next year, also could introduce some truckers to the high-speed tollway. The speed limit is 80 mph on the TxDOT section and 85 mph on the Cintra-Zachry section.

TxDOT said in a March 13 press release that it "cannot offer the discount permanently since it must repay debt on toll revenue pledged." But once tolls go back to their current levels in March 2014, some truckers who experienced time savings and lighter traffic on Texas 130 could choose to keep using the road.

The $11 million in lost revenue will be made up from $140 million in lease payments that the SH 130 Concession Co. paid to TxDOT for the right to build, operate and possibly profit from the road. TxDOT spokesman Bob Kaufman said some of that money will go back to the concession company.

[…]
A little while back, ABC11 did a nice piece on how poorly the I-540 toll road in Raleigh was performing. The Texas story mentioned Moody's. Let's see what Moody's has to say about the state of the I-540 toll effort: 
• Traffic forecasts for similar new roads have varied widely based on population, traffic conditions on existing roads and travel patterns making revenue levels difficult to predict. Moody's expects that the traffic capture rate and growth rate will be significantly lower than expected.

• Bond indenture allows funds to flow to non-system projects if revenues exceed 1.3 times annual debt service requirements. Though 25% of any released funds must be used to prepay TIFIA loan principal, this outflow could reduce the amount of financial flexibility available to manage unexpected changes in revenues or costs

• Back-loaded amortization profile requires consistent traffic growth to meet expected coverage metrics. Moody's will closely monitor traffic levels relative to expected levels.