Denial: A river in Egypt AND the prevailing state of mind on Hillsborough St.
NCGOP bigwigs in Raleigh had a conference call with regional GOP leaders from throughout the state.  Guess what the prevailing topic of conversation was?
We heard from a number of participants who described Raleigh's reaction to the Hayes scandal as "pathetic."
Sources say NCGOP executive director Dallas Woodhouse, NCGOP general counsel (and chairman candidate) John Lewis, and party lawyer Josh Howard led the Raleigh end of the discussion.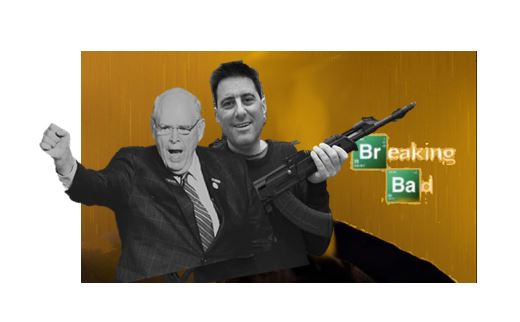 Sources tell us that Lewis described Hayes as the victim of "entrapment."   We were also told that Woodhouse described the whole affair as "no big deal",  and added that "it will all blow over by the weekend."
(Wanna bet, junior?)
Let's pause right here for a sanity check.  North Carolina Republican Party chairman Robin Hayes — the "face" of the NCGOP —  is charged with:
ONE  count of conspiracy to commit honest services wire fraud;
ONE count of bribery concerning programs receiving federal funds and aiding and abetting;
and THREE counts of making false statements to federal investigators
Hayes is actually charged with more — and in bigger trouble — than Eric Lindberg.  And these people on Hillsborough Street have NO INTENTION of  suspending or terminating Hayes from his job with the party, or even limiting his access to party facilities or other resources.
Hasan Harnett was repeatedly locked out of the NCGOP offices and computer systems, and fired from his post as party chairman.  And, to my knowledge, he was never indicted by — or even investigated by — federal or state authorities.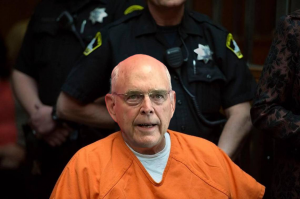 RNC committee members Ada Fisher and Mark Brody were participants in the conference call.  Both expressed frustration with being left "in the dark" on the Hayes matter.  Fisher expressed embarrassment at not being able to answer questions she was getting about the whole matter from folks in DC.
Brody went a lot further — demanding the resignations of Hayes and Dallas Woodhouse.  Sources say Woodhouse — in front of everyone on the call — emphatically refused to resign.
Party activist Scott Cumbie encouraged everyone on the call to "rally around" Hayes during his time of trouble.  Cumbie was a ringleader in the coup to topple Hayes predecessor Hasan Harnett.