Conservative Review on NCGOPers in DC: Meadows, Jones, Holding most conservative, Burr & Tillis most liberal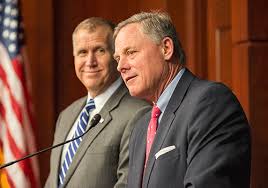 It's election time, and we're hearing all of the elected ones brag about how great they are and how scummy the other person is.  If you're reading this blog, it's likely you're a big fan of limited government.  A lot of folks claim to be conservative, but don't walk the walk.  We – and good folks like Conservative Review (CR)  — aim to hold those people accountable for their deception.
CR has a running vote score card for all members of the US House and Senate.  For the North Carolina delegation, Mark Meadows ranks as the state's most conservative House member with a grade of 93% (A) out of a possible 100.  Walter Jones comes in second with a grade of 78% (C), while George Holding is close behind at 77% (C).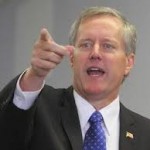 Mark Walker follows Holding at 73% (C), and Richard Hudson follows Walker with a grade of 61% (D).  Now, here come the Fs — the failures:  Virginia Foxx (58%), Renee Ellmers (55%), Patrick McHenry (53%), David Rouzer (53%), and Robert Pittenger (43%).
Let's move over to the US Senate.   Richard Burr and Thom Tillis — our two guys in the upper chamber — rank as the most liberal Republicans representing North Carolina in DC.  Burr gets a grade of  39% (F) and Tillis gets a grade of 35% (F).   Let's compare them to South Carolina's Republican team.  Tim Scott gets a grade of 89% (B) while Lindsey Graham matches Burr's 39% (F).   CR has Scott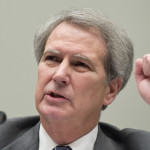 ranked as the fifth most conservative senator overall.  
Utah's Mike Lee (100%), Texas's Ted Cruz (97%), Nebraska's Ben Sasse (94%), and Kentucky's Rand Paul (92%) are the only members of the upper chamber more conservative than Scott.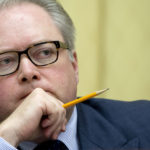 As a point of reference, Massachusetts senator Elizabeth Warren's grade of 18% (F) makes her the most conservative Democrat in that body.