Congressman McHenry's GOP opponent levels crony capitalism charge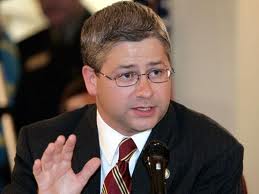 Ken Fortenberry, Congressman Patrick McHenry's GOP challenger in NC's 10th district, is alleging that McHenry utilized his office and taxpayer funds to financially benefit himself and a business partner:
A business partner and major political supporter of U.S. Rep. Patrick McHenry will benefit financially from the construction of the controversial "Toll Road to Nowhere" that will link Mecklenburg and Gaston counties.

The 23.7 mile Garden Parkway was given a major nod of approval from the Federal Highway Administration today, and gives the N.C. Turnpike Authority the okay to obtain final permits for the project. Rep. McHenry has long been a supporter of the toll road that will benefit former state senator Robert Pittenger and other politicians including former state Sen. David Hoyle, D-Gaston.

Pittenger, who is running for U.S. Congress in North Carolina's 9th District, paid $4.6 million for 344 acres near two major interchanges of the proposed highway.  Pittenger and his wife, Suzanne, have contributed more than $13,000 to McHenry in the past several years, and the congressman and Pittenger are business partners in a separate land deal in Cabarrus County.

The Pittengers are hosting a $1,000 "photo op" for McHenry next Friday at their Charlotte home.

"McHenry has long been a supporter of the toll road. In fact, in 2004 when he was a state representative from Gaston County, he stated that he was 'eagerly awaiting' its construction. No wonder. One of his millionaire buddies will get even richer once the road is finished," said Ken H. Fortenberry, who is challenging McHenry in the May 8 Republican primary.

"This is just another example of the sleazy ethical behavior of our congressman," said Fortenberry. "The coziness of McHenry to his millionaire financial supporters – past and present – ought to make every voter in this district stand up and take notice that he is not worthy of the public trust and does not deserve to be reelected."

The road will cost nearly $1 billion, according to the North Carolina Department of Transportation and will be financed "using a variety of sources which could include toll revenue bonds, federal loans, and state funding," according to the DOT.

More than 64 percent of Gaston County voters oppose the parkway, according to a 2010 Civitas Institute poll.