Coastal residents going toe-to-toe with environmentalists on controversial projects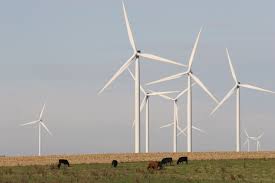 Residents on The Outer Banks are getting fed up with an environmental group that has tied up construction of an important new bridge for that community.  The residents' struggle has earned them some powerful new allies in the form of state legislative leaders and Gov. Pat McCrory.
Jim Trogdon, recently retired as COO of the state Department of Transportation, has stepped into the fray to blow some big holes in the environmental group's arguments.
Meanwhile, in Carteret County, a proposed green energy project has the military and local officials up in arms.  Leaders at Cherry Point Air Station are concerned about the windmills from the project being in the base's flight path.  There are hints that dissent at the base is being quashed by politicos higher up the food chain. 
Project opponents have put forth studies in other areas (here, here, here, here and here) suggesting this kind of industrialization harms tourism — which happens to be the bread-and-butter for this region of The Tar Heel State.