Charlotte: In decline ????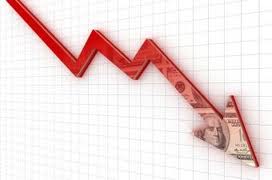 Today's Charlotte Observer had a story that should make both Pat McCrory AND the Democrats planning their national convention a tad uncomfortable:  city leaders admit the Queen City is in decline.  If that's true, it makes Charlotte the PERFECT spot for hosting Barry's swan song in June:
When new property values were released last year, Charlotte City Manager Curt Walton said he noticed an "unsustainable" trend.

Due to large parts of the city dropping in value, the affluent wedge of the city south of uptown is now responsible for roughly half of the city's tax base.

Walton's worry is that Charlotte would become similar to an older Rust Belt city, with a small sliver of the population paying the bills. That is a symptom of a growing gap between rich and poor, he believes, and will make it difficult for the city to continue a high quality of life.

"If we don't invest now, will we see a markedly declining Charlotte in five years? In my opinion, probably not," Walton said. "However, if we don't invest soon, and in innovative ways, will we see decline in 10 years? Again in my opinion, yes." [..]
One interesting point in the article:  four years after McCrory ended his reign as mayor, the Democrats have the mayor's office and a 9-2 majority on the city council.