Maybe the rats ARE abandoning the ship.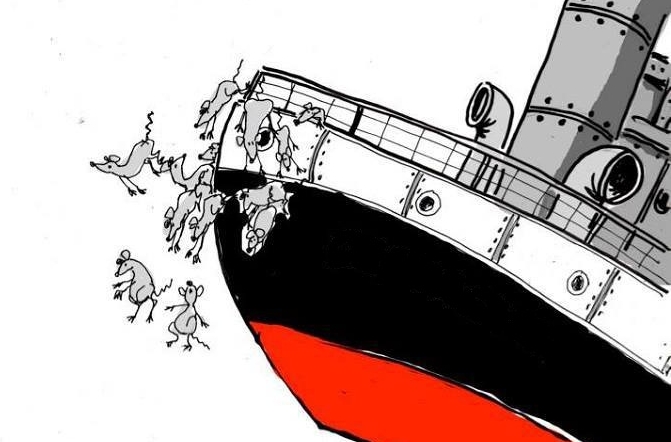 First we hear David Lewis is taking up farming AND insurance.  Now, we're hearing talk that a certain Boy Wonder from Kings Mountain may be eyeing a certain top job in a certain Eastern North Carolina college town:
Robert Moore, the East Carolina University Board of Trustees member censured after his involvement in a student government election scandal earlier this month, resigned from the board Monday.

Moore sent a letter to N.C. House Speaker Tim Moore, R-Cleveland, announcing his immediate resignation. In the letter, Moore called out the speaker's alleged interest in the ECU chancellor job, as first reported by NC Policy Watch and The Daily Reflector.

"In closing I want to again thank you for the opportunity to serve the institution that I have come to adore and love," Moore wrote. "I would also like to wish you the very best of luck in your continued pursuit of the position of Chancellor at East Carolina University." […]
First — Robert  Moore?  Tim Moore?  A family affair ???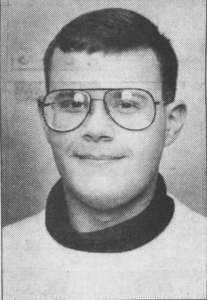 Hey. you have to hand it to ol' Robert.  If you're going to go out amid scandal, go out with style.  Panache.  ( Twist that knife in there GOOD.)
MORE:
[…]  House Speaker Moore's office did not provide a comment as of Tuesday morning. Robert Moore could not be reached for comment Tuesday.[…]
I don't blame Speaker Timmy.  Here he is with his ambitions all over the driveby media.  What CAN the little guy say?
[…] Neither the UNC System nor ECU received official copies of the letter.

ECU'S SEARCH FOR A CHANCELLOR

ECU is searching for a new chancellor after Dan Gerlach abruptly resigned as interim amid a UNC System investigation. Gerlach stepped down after photos and videos of him out drinking at bars near campus spread online.

Earlier this month, the UNC System Board of Governors discussed a complaint filed against Robert Moore and another ECU trustree, Phil Lewis. They complaint said the two offered to help finance a student body president campaign on the Greenville campus. The student they reached out to and met, Shelby Hudson, recorded the conversation and reported it to ECU.

The trustees were trying to encourage her to run for student body president again in order to gain her future support as a voting member of the ECU Board of Trustees, with hopes of changing that board's leadership.

Lewis abruptly resigned and Moore was censured during the UNC System hearing on the matter.

Moore was appointed to the ECU trustees by the state legislature so that body would have to decide to remove him. He submitted his resignation letter before that could happen.
Mighty convenient.  I am SURE our lil' Timmy DID NOT want to have this discussion with Darren Jackson on the House floor.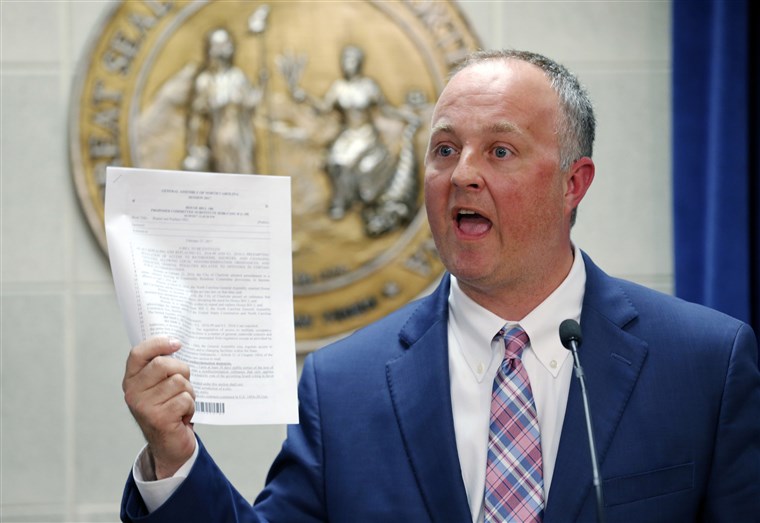 Speaker Timmy, if selected for the Greenville job, would be the second straight political hire in the chancellor position.  Longtime Democrat operative Dan Gerlach was the last person to hold the job.
It's been ten years since the initial 2010 Republican takeover of Raleigh.  All that talk about reclaiming state government for the people and cleaning things up was just that — TALK.  The RINO oligarchs in charge of the party have wiped their feet (and likely other areas of the body) on that 2010 "good government" platform.  We've witnessed plundering that would make Captain Jack Sparrow's crew go green with envy.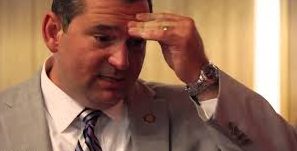 With the top two Republican leaders in the House eyeing lucrative outside employment opportunities,  it can be inferred that they've seen the handwriting on the wall about November.  (What a waste.  What a shame.)