Campaign 2014: WEEB radio's Adams to take on Godfrey?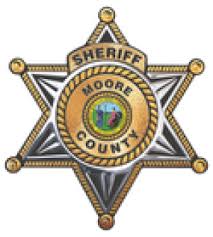 There must be something in the water at radio stations in North Carolina.  Raleigh-area radio personality Frank Roche has thrown his hat in the ring to challenge the reelection of congresswoman Renee Ellmers.  Greensboro-area radio personality Bill Flynn is part of the GOP field seeking to take on incumbent US Senator Kay Hagan.  Now, it appears that WEEB 990 AM's owner, general manager, and morning show host will be tossing his hat in the ring for the May GOP primary for Moore County sheriff.
Steve Adams — known on-air as "Steve Leader" — is reportedly positioning himself for a run against incumbent Sheriff Neil Godfrey, the department's former chief deputy who took over for sheriff Lane Carter upon his May 1 retirement.  The May primary will be the first time Godfrey's name will be on the ballot.  Sources close to Adams tell me the county's crime rate, Godfrey's role in the design of the new county jail / law enforcement center, as well as the overall management of the department will be the primary focuses of an Adams campaign for sheriff.
Adams' work experience has been in the private sector.  Prior to taking on his current role with the Moore County AM talk-radio station, he owned and managed successful restaurant, night club, and home-building businesses.
Prior to his appointment as sheriff, Godfrey climbed through the ranks of the North Carolina State Bureau of Investigation.  In 2002, he left the SBI to take on the chief deputy role in Moore County.