Campaign 2011: PAC to influence Pinehurst elections?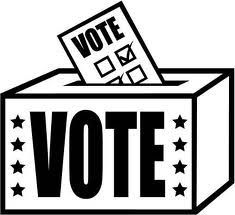 I was trolling around recently on the Moore County Board of Elections web site.  (I know — I lead a very exciting life.)
One entry among the campaign report listings that caught my eye was "Village Action Team" — whose report shows it was formed in June 2011 and identifies its purpose as "Get out the vote"  and "political."  Robert S. Hayter — owner of  The Hayter Firm, a respected landscape design firm headquartered in Pinehurst — is identified as the PAC treasurer.   Joyce Franke of Pinehurst is listed as the donor of the PAC's only contribution — $1000.
Other interesting notes:
Pinewild:  This year's council races will be historic because Pinewild residents will be participating for the first time. The gated golf community recently emerged from a heated debate over The Village of Pinehurst's effort to involuntarily annex it.  

John Cashion

, a Pinewild resident, is pursuing one of the open council seats.  The BOE website indicates that Cashion leads ALL candidates for Pinehurst offices in fundraising.
The Richard & Cindy Morgan "family":  The cabal of Pinehurst Republicans who passionately supported the Morgans' political careers appears to be hedging their bets on the mayor's race. 

Village Council incumbent Joan Thurman

, one of Richard Morgan's top lieutenants during his career in the legislature, is running for mayor. Campaign reports on file with the county indicate her treasurer is Beverly Shebs, a long-time Moore County GOP activist who was also a passionate campaigner and supporter of the Morgans. 

Village Council incumbent Nancy Roy Fiorillo 

is also running for mayor of Pinehurst.  Her campaign report identifies her treasurer as Robert Tweed, husband of former council member Lorraine Tweed. Both Tweeds were passionate supporters of Richard & Cindy Morgan's political efforts.Observers on the ground in Pinehurst see these two women fighting over the same group of voters, making things easier for the third candidate in the race, retired diplomat and businessman

John Marcum

.  Marcum ran for mayor in 2007, losing by a wide margin to the late George Lane.  Marcum is making a case for his candidacy by touting his and his wife's long roots in Pinehurst, and opposing much of the current council's agenda.  He was a vocal opponent of the construction of the new traffic circle on NC 2 (near The Carolina Hotel) and the NewCore development plan for downtown Pinehurst. Marcum and his wife have filed a complaint to block the closure of the downtown post office.