Burr, Tillis havin' a gay old time in DC
Flintstones. Meet the Flintstones.
They're the modern stone age family.
From the town of Bedrock,
They're a page right out of history.
Let's ride with the family down the street.
Through the courtesy of Fred's two feet.
When you're with the Flintstones
Have a yabba dabba doo time.
A dabba doo time.
We'll have a gay old time.
——————————————-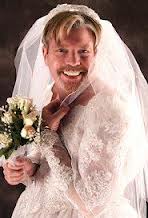 Well, we had 11 Republicans — count 'em, ELEVEN — side with Democrats on allowing "gay couples" to receive the same social security and veterans benefits treatement awarded married male-female couples.  Of course, our crew — Richard Burr and Thom Tillis — had to throw in with the chamber's minority on this one.  *Because THAT is what we all sent them to Washington to do, you know.* :
The Senate endorsed Social Security and veterans benefits for married gay couples Thursday night in a 57-43 vote, with 11 Republicans joining every Democrat.

The amendment slowed down the vote-a-rama, with a group of Republicans huddled in the well and at times talking to sponsor Brian Schatz, D-Hawaii.

The nonbinding amendment to the budget resolution still falls short of the 60 votes needed to beat back filibusters in the chamber.

Among those voting late after a lengthy delay against providing equal benefits to married gay couples were Sen. Jeff Flake, R-Ariz., and Patrick J. Toomey, R-Pa.

The Republicans backing equal benefits for gay couples were:

Kelly Ayotte of New Hampshire, Richard M. Burr of North Carolina, Shelley Moore Capito of West Virginia, Susan Collins of Maine, Bob Corker of Tennessee, Dean Heller of Nevada, Ron Johnson of Wisconsin, Mark S. Kirk of Illinois, Lisa Murkowski of Alaska, Rob Portman of Ohio and Thom Tillis of North Carolina.

Tillis struck some in the gallery as a surprise. Johnson's fellow Wisconsin senator, Tammy Baldwin, is the first openly lesbian member of the Senate; he faces a tough re-election fight next year, as does Kirk, Portman, Burr and Ayotte.

Portman notably previously came out in support of gay marriage after making public his son is gay.

"Gay couples legally married in any state should be entitled to veterans and Social Security benefits identical to any other married couples," Schatz said in a statement. "Tonight, eleven Republicans joined Democrats in recognizing that gay couples deserve equal treatment, regardless of where they live. We still have work to do to, but this is progress and a win for equal rights. I thank Senator Murray and Senator Shaheen for their leadership on this important issue."
Burr's lavender outlook has been well-known.  He voted with Kay Hagan to throw the door wide open to gays serving openly in the military.  Never mind that he's got an approval rating in the 30s, and that NOBODY in his party's base was asking for that.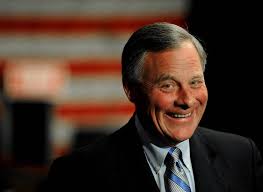 Tillis is a different story. He got the credit / blame for the marriage amendment to the state constitution in 2012.  Tillis distanced himself from the referendum while prepping for his Senate run with the drivebys.  He played up his involvement with the amendment while campaigning for the Senate in front of the rubes — um, er, "primary voters" and "party base."
The folks at Triad Conservative started to smell a rat when they noticed candidate Tillis declined to answer whether he would approve making gays a protected class under the law. This vote in the Senate was one more chance for the Mecklenburg country-clubber to thumb his nose at the folks who held their nose and voted for him as a way to fire Kay Hagan and send a message to Obama. (What message you ask?  *Oh, we're going to replace his big-spending, DC establishment pawn, gay-rights FEMALE senator with a MALE one!*)
Let's see. We've got Republican majorities in DC and Raleigh running away from fiscal restraint, tax-cutting, ending and reducing abortions, family values, and protecting our borders.  At this rate, you have to ask:  What's the point in voting Republican any more?