Buck Newton: Our next AG?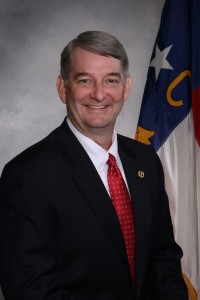 The Democrats have come after Wilson's Buck Newton hard.  In 2010, they slandered him as a drug dealer.  (Newton went on to knock off a long-time incumbent Democrat senator.)  In 2012, his Democrat opponent spent some of the general election campaign in the custody of the state.
Newton, a state senator and former aide to the late US senator Jesse Helms, is making all the right enemies.  He's earned the wrath of the pro-abortion lobby and won praise from the religious right for his passionate defense of the marriage amendment to the state constitution.  For 2013, Civitas gave him a conservative effectiveness ranking of 89.5 out of a possible 100 points. 
Newton — who has been in the midst of some of the General Assembly's toughest fights since 2011 — is now setting his sights on the top job at North Carolina's Department of Justice.  Attorney General Roy Cooper (D) is vacating the job to take on Republican Pat McCrory in the 2016 governor's race.
Cooper has been running for governor since the day after he won reelection to the AG's post in 2012.  When I caught up with Newton in Asheboro Sunday night, that was clearly on the Republican's mind:
"North Carolinians deserve an attorney general who is going to be focused like a laser beam on standing up for our state and protecting its constitution.  We haven't seen a whole lot of that in recent years."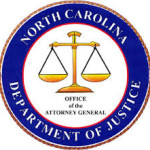 Newton, a practicing attorney in Wilson for sixteen years, has been chairing a state Senate panel focused on setting policy and funding priorities for North Carolina's judiciary and law enforcement agencies. He said his time in private practice and the Senate, and his work with that General Assembly panel, have provided him tremendous insight into the positives and negatives and strengths and weaknesses of the state's judicial branch.
Newton said one of his top priorities as attorney general will be to clean up the crime lab — where there is a three year backlog for processing evidence:
"That's outrageous.  Victims and their families are suffering while waiting so long for evidence to get processed.  We've had defendants released from jail because of these delays at the lab.  We've also had innocent people kept in custody for a ridiculously long time while waiting for evidence to be processed.  There's been a lot of news coverage about this problem.  Our current attorney general gave some lip service to it. But it doesn't appear that much has been done about it."
Newton says that, under his leadership, the Department of Justice will be more active in challenging regulations and mandates handed down from Washington: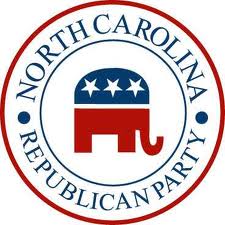 "We've got to find the right footing — whether we're talking about amnesty for illegal aliens or burdensome, expensive EPA regulations — to protect the people of North Carolina from the federal government."
Newton said he will be sad to leave the Senate, but is excited about the challenges awaiting at the Department of Justice:
"I believe, in the Senate, I've accomplished an awful lot of what I set out to do.  It's time for some new blood to step in there and serve.

I am especially proud of our work to balance the state budget without any tax increases. I'm proud of our work on tax reform, as well as charter schools and other aspects of education reform. I think we did some really good work in finding a way for Electricities to sell its assets to Duke.  That development helped a lot of eastern North Carolina communities find a way to start digging out from under a financial mess. It also removed a tremendous impediment to economic development in that part of the state."