Bev's DOT chief: It's HARD to live on a six-figure government salary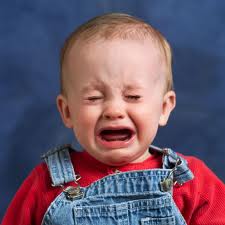 Gene Conti, secretary of the North Carolina Department of Transportation, says you need to be paid a whole lot more than the current $121,807 a year to run that finely-tuned machine known as The North Carolina Department of Transportation:

New governors generally hire new transportation secretaries. So Gene Conti doesn't have much reason to expect that Gov. Bev Perdue's successor will ask him to continue running the state Department of Transportation.
And if Conti were to receive that invitation after the November election from an incoming Gov. Pat McCrory or Gov. Walter Dalton, he doesn't know whether he would want to stay.

Conti say the job just doesn't pay all that well.   
Well, BOO — HOO.  If THAT's the case, do us  favor, and quit NOW.  Read On:
Conti and seven other non-elected agency heads receive the same salary, as set by the legislature in this year's state budget: $121,807. That's about $18,000 less than the governor's pay.

It's not chicken feed. But if you want to hire the best person to manage an agency with a $4 billion budget, Conti says, you ought to think about paying more.

"I think state government in particular has a challenge in terms of their compensation levels, compared to what people have earned in the private sector – and in this industry, particularly," Conti said Thursday in a meeting with The News & Observer's editorial board.
DOT Secretary is a gubernatorial appointment.  You're lucky to keep the job for four years.  It's about serving your state.  It's not a career.   Of course, that "paltry" salary pales in comparison to what you can pull in — as a rainmaker for firms doing business with DOT — once you leave the post.  Read On:
Conti, 66, has moved in and out of state and federal government during his career. Before Perdue tapped him for DOT in early 2009, he was vice president of a private engineering consulting firm.

"I'm not trying to be a hero, but I took a substantial pay cut to do this job," Conti said. "I think most people who would be up to the job probably would be facing that same situation. So I think the state needs to look at how do we make it easier, in terms of financial compensation, to have people make that public service contribution."

[…]
Um, NOBODY held a gun to his head and made him take the job.  I think he needs to take this sob story to the 10 percent of North Carolinians sitting on unemployment RIGHT NOW.  Conti is whining about being paid A LOT more than MOST people can imagine getting paid in the private sector.   If Conti left today, I believe there would be a literal stampede to apply to fill the vacancy — even with that "paltry" salary.