Bev's Christmas going down the drain FAST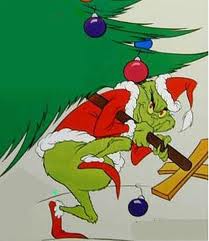 It's looking like quite a blue Christmas for the Tar Heel State's boss lady.  According to her friends at the N&O, one of Bev's appointees has resigned in protest from her crime commission:
 One of the state's district attorneys has resigned from the Governor's Crime Commission over Gov. Bev Perdue's veto of the bill essentially repealing the Racial Justice Act. In a blistering letter late last week, Richard Shaffer, the Democratic prosecutor for Cleveland and Lincoln counties, slammed the governor for her veto. "You no longer have any moral authority to suggest that you strongly support the death penalty," Shaffer wrote. "Your action has shown that particular statement is untrue."
State Rep. Bill Faison (D-Orange), a member of his party's leadership in the legislature, is still running around the state — criticizing our boss lady —  in what looks like a campaign for governor.  The silence from state Dems about Faison's actions is deafening.  NO ONE outside of the boss lady's reelection  campaign will publicly speak in her defense.
The Democrats have typically run a tight ship, quashing dissent quickly and quietly.  You never would have seen a member of party leadership step out like this against Jim Hunt or Mike Easley.  (Ah, the smell of coup d'etat is in the air.) 
Oh, and there is STILL the whole indictment thing with her 2008 campaign finance team AND the questions about all of those unreported airplane flights.