As NCGOP elections approach, the rumor mill starts swirling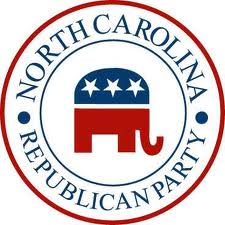 Both the chairmanship and vice chairmanship of the North Carolina Republican Party are up for grabs this summer.  Two candidates are vying for the chairman's post, while a gaggle of folks are slugging it out for the #2 spot.
As with any crowded political field, rumors — aimed at "thinning the herd" — tend to make the rounds.  Here are two of the hottest ones related to the NCGOP leadership races:
1.  Forces close to Governor Pat McCrory are twisting arms within NCGOP leadership to get the governor's nephew, Patrick Sebastian, hired on as the state party's executive director.   This has been passed to me via several sources in the position to KNOW something like this.  Unfortunately, none of them will agree to go on the record.   I put in a call to the governor's press office last week to ask about this report.  The young man who answered the phone took my name and number and promised I'd get a call back.  It never came.   I cornered Claude Pope, the chairman candidate endorsed –and reportedly recruited by — the governor, this weekend at the Moore County GOP convention.  I asked Pope what, if anything, he knew about the details of this report.  Pope said he knew nothing of any effort to secure a paid position for Sebastian at party headquarters.   Pope confirmed for me  that Sebastian is an employee of Russell Peck, who is running Pope's chairman campaign.  
2.  Vice-chairman candidate Marcus Kindley VOTED for Barack Obama in 2008.   Multiple activists have passed this one on to me, claiming to have seen the information on Facebook, of all places.   Kindley adamantly denied the rumor when I asked him about it on Saturday.  He was bewildered — to say the least — about how someone could have come up with that.  Kindley contacted me later and hypothesized that some activists may be confusing him with Al Bouldin, the Guilford County GOP chairman who only left the Democrat Party a handful of years ago.   "They may have heard about the Guilford chairman, and thought of me," Kindley said. "But ME voting for Obama? That's preposterous."