ANOTHER sketchy DC DEM group messed with absentee ballots in Robeson County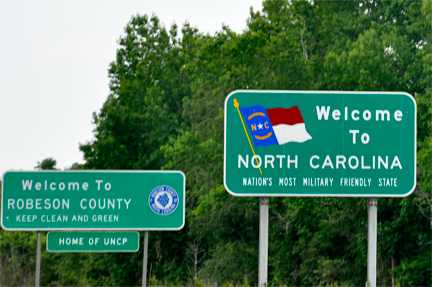 "We The People Robeson County" — a grassroots band of anti-corruption crusaders — has uncovered the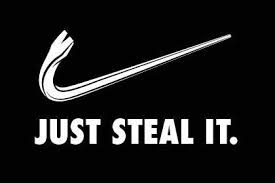 involvement of a leftist-oriented DC-based group in the dissemination of absentee ballots in Robeson County.  (Robeson is one of the counties in the contested Ninth Congressional District.)
"We The People" posted photos of a mailing from something called "The Voter Participation Center."  The mailers included a letter instructing recipients to fill out an absentee request form and mail it back in to the VPC.  It appears that VPC was acting as a middle-man (not unlike Bladen's McRae Dowless) in the absentee ballot process.
The return address on the mailings traced back to a UPS store in Raleigh.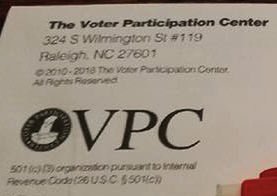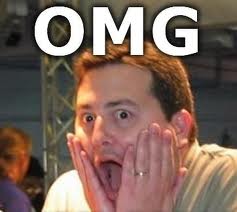 The Voter Participation Center is actually based in Washington, DC.  Its staff and board of directors are all veterans of liberal and Democrat political causes.  Page Gardner, the signer of the mass mailings to Robeson voters, is IDed on the VPC website as "founder and board president."
Again, the odor of the Democrat dirty tricks crew is out there, but the driveby media and the political establishment are STILL sniffing around Bladen County and the Mark Harris campaign.  
You can find more examples of the work of We The People Robeson County leader Gerome Chavis here on YouTube.