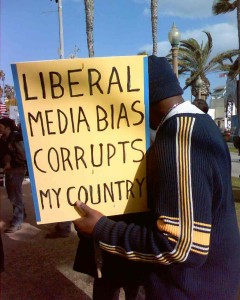 McClatchy-Raleigh breathlessly reported on the addition of "youth speakers" to Bill Barber's weekly freak show on the Halifax Mall.  The leader of the youth speakers, quoted by McClatchy, was a young man named William Barber III.    Hmmm.  Rev. William Barber II and William Barber III.  Like Lt. Dan, I wonder if they are "relations." 
It's interesting how we are getting all of these profiles — like THIS and THIS —  in local papers across the state of local residents participating in Moral Monday demonstrations.  I wonder if these local reporters got some help from  that NY PR firm like THIS ONE did.
The story in our local thrice twice weekly "Agriculture is Cool"-award winning newspaper told us the heart-rending story of an 83-year old Korean War veteran who got arrested at Moral Monday.  We're supposed to overlook the fact that the NAACP president hauled him to Raleigh.  We're also supposed to overlook his admission, further down in the story, that he is a former union president. 
The story from the State Port Pilot in Brunswick County neglects to mention that one of the arrestees is a precinct chairman for The Brunswick County Democrat Party AND member of the state Democrat Party executive committee.   Another arrestee is a renowned historian and lecturer best known for defending the reputation of The South during The Civil War.  (I wonder what The Round Rev and his rabble think about that?) 
Mainstream media types can whine about tight budgets and not having enough personnel to do thorough research.  (But just look at what a guy, armed with Google, can come up with ALL BY HIMSELF.)