Another federal judge, another slap at North Carolina
A George W. Bush appointee on the federal bench has ordered the University of North Carolina to STOP enforcing gender-segregation of locker rooms and bathrooms: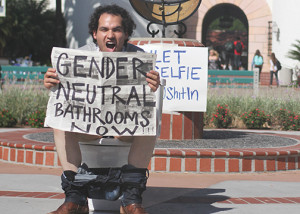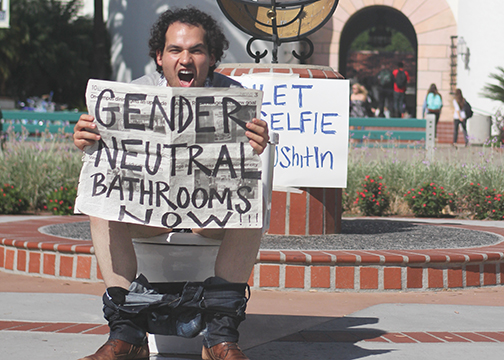 […] A federal judge on Friday temporarily blocked the University of North Carolina from enforcing the state's so-called "bathroom bill" from applying to three transgender plaintiffs in a challenge brought by LGBT rights groups.

Judge Thomas D. Schroeder of the US District Court for the Middle District of North Carolina wrote that the plaintiffs had "made a clear showing" that they are likely to succeed on their claim that part of the law violates Title IX.
"The University of North Carolina, its officers, agents, servants, employees, and attorneys, and all other persons acting in concert or participation with them are hereby enjoined from enforcing (the law) against the individual transgender plaintiffs until further order of the court," Schroeder wrote.
The ruling means that plaintiffs are not subject — for now — to the requirements of the law that blocks transgender individuals from using bathrooms and locker rooms that match their sexual identity. The university said late Friday it was reviewing the order but will "fully comply with its directive."[…]
What's Title IX?  Here's the federal Department of Education: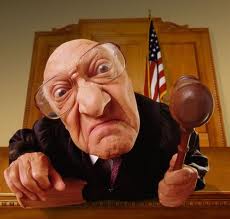 No person in the United States shall, on the basis of sex, be excluded from participation in, be denied the benefits of, or be subjected to discrimination under any education program or activity receiving Federal financial assistance.
Translation:  You take federal money? DC OWNS YOU. 
Title IX is that manna from DC that has blessed us with such national treasures as "girls' wrestling" and female football players. It's also helped kill football programs because a school gave more money to that male-dominated sport than it gave to female athletic programs. 
 So, three guys dressed like girls can go into the ladies restroom and locker rooms, but no other guys CAN?
And HOW does HB2 violate Title IX?  If you have male parts between your legs — but dress like a woman — you are still a man.  (Men's Room for YOU.)  If your official ID says you are male, Men's Room for YOU.  
I can throw on a wig and lipstick, but I'm STILL a man.  Contrary to what the fringe left wants to cram down our throats, your wardrobe DOES NOT determine your gender.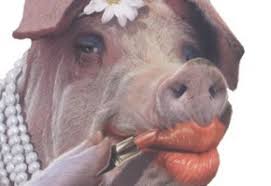 If you go to great pains to actually look like a woman, no one is going to give you any grief about using the ladies rest room.  But most of these people tend to look like men in lipstick and pearls.  Like in THIS police training video. 
Here's more on this Schroeder guy: 
U.S. District Judge Thomas Schroeder, a former corporate lawyer known for representing the R.J. Reynolds Tobacco Company, scheduled oral arguments for Monday on whether the state can require transgender people to use restrooms in many public buildings that match their birth certificates, rather than their gender identities.

[…]

"With regard to judicial philosophy, he's pretty right-wing," said Norman Smith, a longtime Winston-Salem attorney. Smith suspects Schroeder would "feel comfortable in wanting to uphold HB2," even though he's considered more moderate than some other Republican-appointed judges in the state.

"When he was put in the court by Bush, there was a sigh of relief from the plaintiffs' bar" that the president didn't pick someone more conservative, Smith recalled. […]
*Gotta keep that plaintiffs' bar happy!*   (And to think we keep getting sold on the idea that we need Republicans in charge so we can get conservative judges.)