A Tale of two counties: The 'Yellow Dogs' and 40 percent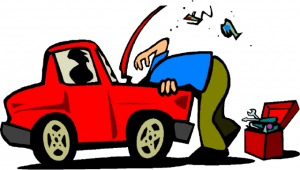 I have always enjoyed getting under the hood and checking on the bits and pieces of election night.  One of the more interesting indicators in North Carolina is turnout in the so-called 'Yellow dog' counties — places where a yellow dog could get elected if he was the standard bearer for the "right party."
Two good examples here in the state?  Robeson — my birthplace — for the Democrats, and Moore — my current home county — for the Republicans.
2008 was a very good year for the Democrats.  Their presidential ticket won North Carolina, and they captured a Senate seat and held the governor's office.  Democrats in Robeson cast 28480 votes for Bev Perdue for governor to give her 71% of the vote in that county.  Republican Pat McCrory finished the night with 11269 votes or 29%. 
In 2012, McCrory was on the ballot again for the GOP in the governor's race.  This time, he lost Robeson with 40% (11674 total votes) of the vote.  Democrat Walter Dalton scored 25474 of the county's votes (60%).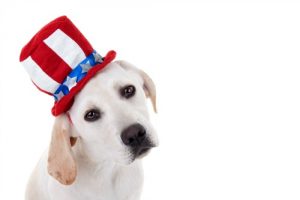 Let's look at Moore County for those same years.  In Moore County, Pat McCrory scored 58% of the vote (26168 total) to Perdue's 17585 (39%). In 2012, McCrory got 30460 votes in Moore (66%) to 14792 (32%) for Dalton. 
Notice a pattern here?  In your weak counties, the closer you get to 40%, the better off you do statewide. In 2008, Perdue scored 39% in heavily GOP Moore.  McCrory only scored 29% of the vote in Robeson, and finished with an unimpressive 58% in Moore.  2008, if you remember, was a good year for Bev Perdue. 
In 2012, McCrory upped his vote percentage in Robeson from 29% to 40%.  In Moore County, he crushed Dalton 66-32 percent.  In his weak county, he got to 40%, and in his strong county he finished much stronger than in 2008.   2012 was a good year for Pat McCrory. 
Let's look at both counties again for the 2008 and 2014 US Senate races.  In Moore, in 2008, Elizabeth Dole eked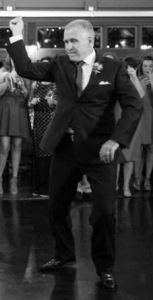 out an unimpressive 52-43 percent win in a GOP stronghold.  In Robeson, Hagan won 59-40 percent.  Granted, Dole met the 40% threshold that year, but she could not offset that loss with strong showings in strong GOP counties like Moore.
In 2014, a non-presidential year, Kay Hagan held off Thom Tillis by a margin of 53-43 percent in a county that is nearly 80% Democrat.  Tillis offset that performance with a crushing defeat for Hagan in Moore by a margin of 62-34 percent.  2014 was a good year for Thom Tillis. 
Let's look at the presidential races in the two counties for 2008 and 2012.  In 2008, Obama carried Robeson by a margin of 53-43 percent.  Her lost Moore by 64-36 percent, but eked out a whisker-thin statewide victory.  
This could prove to be pure bunk.  But it's just an observation I've picked up on.
Robeson is a key Democrat county in the state.  It got hit hard by the October hurricane.  Will the Democrats get the turnout they usually can count on?  Will the margin there be big enough to help offset close wins or big losses in other counties? 
Let's keep an eye on these two counties — at the opposite ends of the economic and political spectrums — at the end of the night.