A NC driveby's search for genitalia
Yep, The N&O's Colin Campbell suuuuuuure has a nose for news:

For what it's worth, I've been using public restrooms for nearly a half century now and I HAVE NEVER, NEVER, NEVER,NEVER, NEVER EVER NEVER laid eyes on someone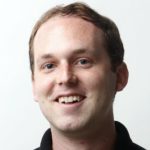 else's genitalia during those experiences. So, the lack of genitalia sightings in a public restroom would not be newsworthy to me. 
One COULD look at that Tweet from Mr. Campbell and infer that he was some kind of deviant seeking a peek at others' private parts.  (After all, Campbell is on the N&O's social deviance beat — which, naturally, encompasses trannies AND the legislative building.)
In Mr. Campbell's defense, some may suggest that inference reads too much into Mr. Campbell's statement that he tweeted to the world.  Okay. Point taken.
Now, let's look at the  pseudo-controversy over Donald Trump's "Second Amendment people" comments whipped up by Team Hillary and stoked by Mr. Campbell and his fellow drive by sycophants.
Here's Mr. Campbell's latest in today's paper:
U.S. Sen. Richard Burr was critical Wednesday of Donald Trump's comment that "Second Amendment people" might do something to stop Hillary Clinton from making judicial nominations.

Of the North Carolina Republican candidates who have campaigned with their party's presidential nominee, only Burr sought to distance himself from the remark, which critics said was an incitement to violence.

"If she gets to pick her judges, nothing you can do, folks," Trump said at a rally in Wilmington Tuesday. "Although the Second Amendment people, maybe there is, I don't know."

While Burr appeared with Trump earlier this month, he was not at the Wilmington event and issued a written statement Wednesday afternoon.

"Like most Americans, I was surprised by the statement," Burr said. "I think Donald Trump could better serve the Republican Party by spending more time talking about the foreign policy failures under President Obama and Hillary Clinton."

Gov. Pat McCrory spoke at the Wilmington rally, where he praised Trump as an "outsider" the country needs to "change Washington, D.C." and enforce immigration laws. He said he's "proud" to support the presidential campaign.

But after Trump's "Second Amendment people" comment made headlines, The News & Observer sent McCrory's campaign multiple requests for the governor's reaction to the comment. No statement was provided.

Trump's campaign, meanwhile, has been seeking to walk back the remark. On Tuesday night, Trump said he was calling on Second Amendment supporters to vote – even though his comment involved a scenario in which Clinton had already won the presidency.
Walk back ????  Try "clarify" or "correct falsehoods disseminated by partisan punks claiming to be objective while hiding behind the First Amendment."  MORE:
In a Wednesday interview with MSNBC, Trump spokeswoman Katrina Pierson offered a different interpretation for the remark. She argued that the candidate meant the National Rifle Association might successfully lobby senators to block Clinton's judicial nominees if she's president.

Lt. Gov. Dan Forest, who's been a speaker at several Trump campaign events, issued a statement indicating he backs Trump's initial explanation. Like Trump, he blamed the news media's coverage of the comment.

"Let me get this straight, Hillary Clinton shared a stage last night with the father of the shooter in the Orlando massacre and you are asking me if Trump was right to encourage 2nd Amendment supporters to vote, en masse, to ensure their constitutional rights?" Forest said in an email to a reporter. "Are you equally calling N.C. Democrat candidates asking if they agree with Clinton standing with the father of a murderer? If not, why not?

"Both candidates have clarified their respective remarks/actions, yet the N and O accepts Clinton's clarification as fact and ascribe doubt to Trump's. Why?"
Once again, Dan Forest has to show his fellow Republicans HOW IT'S DONE.  MORE:
The Orlando shooter's father did not "share the stage" with Clinton but attended her rally and was spotted in a crowd standing behind her.

Her campaign said Seddique Mateen was not invited to the rally and that Clinton "disavows his support."
First of all, Colin, he WAS on the platform with her AND seated in an area reserved for VIPs invited by the campaign and local Democrat Party.  Mateen even publicly says he was invited.  You don't get in the area he was sitting in without being invited by heavy-hitters close to the candidate.  MORE: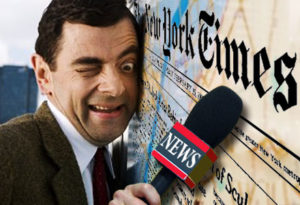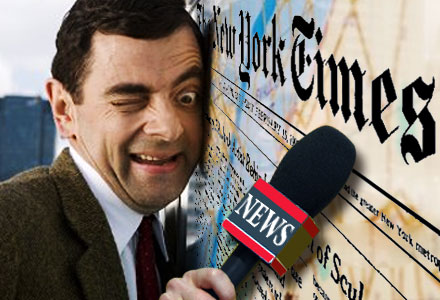 […]North Carolina Democrats have been calling on GOP state leaders to withdraw their endorsements of Trump as the billionaire continues to make controversial comments that are unusual for a presidential campaign.

"Please put your country ahead of your party and stop supporting this terrible, unstable person," state Rep. Grier Martin of Raleigh tweeted to McCrory on Tuesday.

Burr's Democratic opponent, former state Rep. Deborah Ross, called on the senator to condemn Trump's comments.

"North Carolinians see Trump's comments for what (they) are: dangerous and making him unfit to be Commander-in-Chief," Ross said in a news release. "There are many reasons why Sen. Burr should withdraw his support of Trump, and I hope he agrees that regardless of our differences, no one should ever condone violence in this way."[…]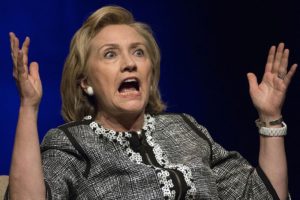 Meanwhile, more email evidence is surfacing supporting the allegations in the book and film "Clinton Cash" that Bill and Hillary Clinton used her influence at The State Department and their ties to Clinton Foundation donors to enrich themselves AT OUR EXPENSE.  
There's actual evidence of that.  Not something you have to fabricate.  But the drive bys have already admitted that it is no longer their mission to be objective and present the facts, but to do all they can to stop Trump, and — in their view – save America.   Colin, and those like him, are simply being good liberal weenies and marching along dutifully on that mission.