A last minute look at the 2020 polls
Everyone knows what polls are like. (Hint: Everyone has one. ).  Ask President Tom Dewey if you don't believe me.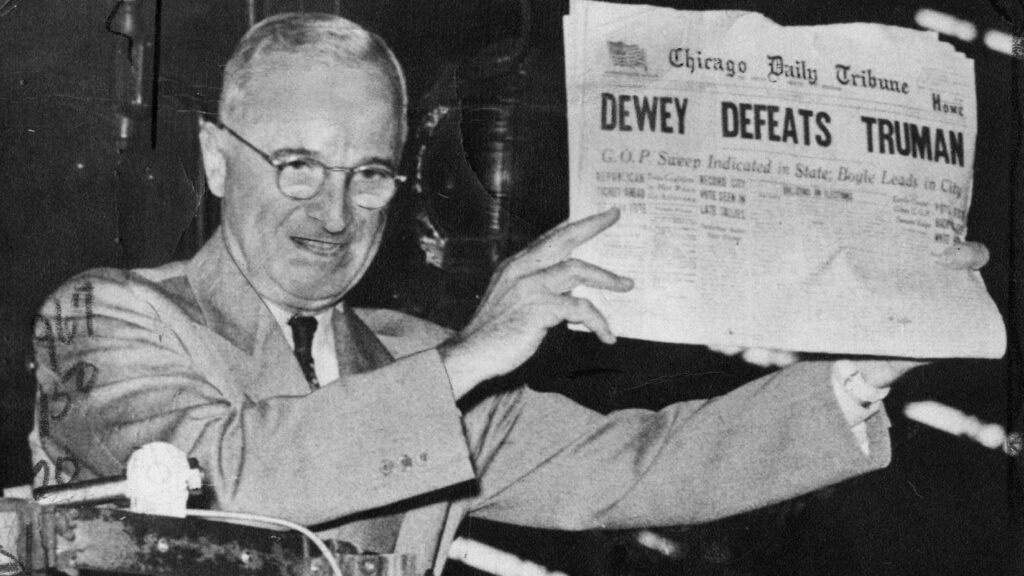 I have campaign operatives on both sides of the fence who talk to this site on the down-low,  and they all tell me it hinges on how strong Trump is.
The big prizes in the Tar Heel State, of course, are president, US Senate, and governor.  Senator Tom Tillis has yet to hit or pass the 50 percent mark since he first went to Washington in 2014.   In fact, folks in his 2014 campaign thought he was going to lose to the very weak Kay Hagan right up to the last hours of Election Day.
Most candidates lock their base up, and then spread their wings trying to pick up more moderate voters.  Tillis has done the opposite.  I have never seen anyone tick off their base voters as quickly and as viciously as Tom Tillis.  Conservatives are being told to hold their noses and vote for Thom anyway.   "The Senate is at stake," we're told.  (I'm wondering how much nose-holding will be going on with Tillis's uptown Charlotte buddies when it comes to Trump or Mike Causey — who helped bust their pal Robin Hayes?)
FiveThirtyEight shows Biden with a 2.1 percent edge over Trump in North Carolina as of today.    RCP shows polling this year pretty evenly split between the candidates.  Biden's biggest lead was 12 points in a poll of the state by Emerson in June.   A poll taken 10/30-10/31 by InsiderAdvantage has Trump leading by FOUR POINTS.
Looking back at 2014,  we see that only one pollster — Harper — picked Tillis's winning percentage.   NOBODY got the spread or Hagan's vote right.  In fact, most polls showed Hagan winning.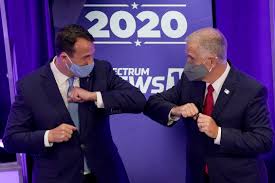 Let's look at 2020 now.  According to FiveThirtyEight,  only TWO of eighteen polls taken between October 27 and October 31 give Tillis a lead over Democrat Cal Cunningham.  According to RealClearPolitics,  you have to go back to October 20 to find a poll that gave Tillis a lead (2 points).   In fact,  between 4/5 and 10/30,  there were only seven polls that gave Tillis a lead. A poll taken on April 5 by Civitas gave Tillis a four point lead.
The 2020 governor's race looks even bleaker for Republicans in the polls.   RCP looked at polling for this race between January 4 and June of this year. Cooper's largest lead was 27 points in an April poll by WRAL.  His smallest lead was four points in a June poll by Public Policy Polling.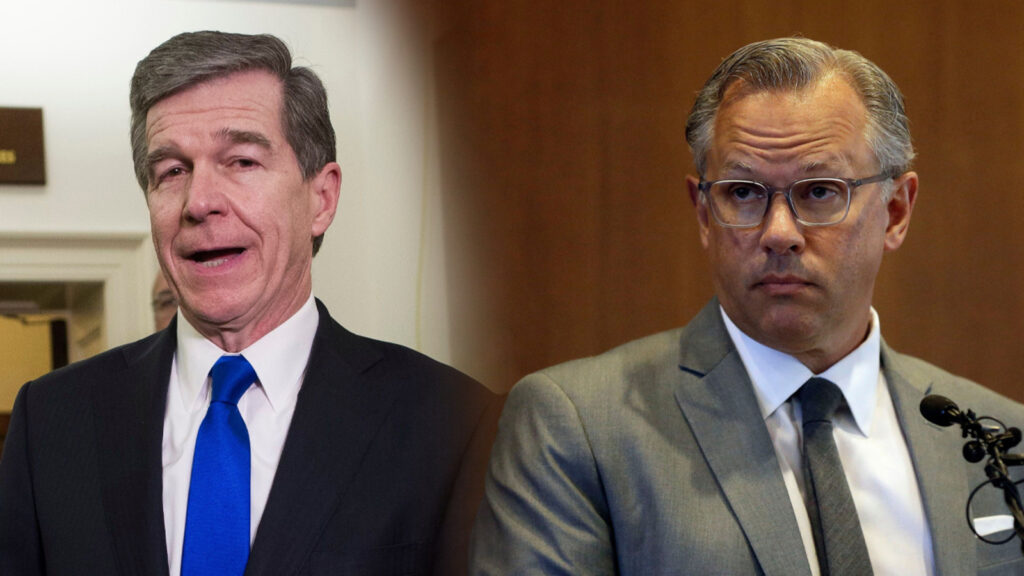 FiveThirtyEight also looked at the race and saw nothing but Cooper leads.  The biggest Cooper lead was 19 points in a Marist poll taken from October 25 to 30.  The smallest Cooper lead appeared to be four points in a poll by Cardinal Point Analytics from October 27-28.
Don't let any of this discourage you.  Get out and vote like your life depends on it.