A Charlotte conservative's POV on Pat McCrory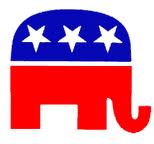 The Pat McCrory "campaign" encourages us to talk to the people of Charlotte — the people who know him best — about his record. So, I dug up a couple of very interesting old columns from Charlotte Observer columnist Tom Ashcraft.
( Ashcraft is no shrinking liberal violet. He served in DC as a senior policy advisor to U.S. Senator Jesse Helms.  He returned home to North Carolina to serve as a U.S. attorney. Since leaving the U.S. Attorney post, Ashcraft has practiced law in Charlotte. )
On September 3, 2005, Ashcraft penned  a column entitled Mayor Pat McCrory again? :
Two years ago I wrote a column critical of our smiling, popinjay mayor, Pat McCrory.  I said that while the costs of local government soared, he had not stood for much, except getting maximum media exposure for himself.

Little has changed in the interim.  The most dangerous place in Charlotte may still be between Pat and an open microphone for any media outlet.

The earlier column generated some critical letters to the editor, irritation in the McCrory camp with me (we Republicans are supposed to be clubby), and thanks from conservatives tired of Pat's use of the Republican label without discernable Republican results.  Overcoming weak opponents of both parties, though, McCrory was re-elected in a cakewalk to an unprecedented fifth two-year term as mayor of Charlotte.

He's now running for a sixth term.  If elected and he completes his term, he will have served as long (12 years) as the previous three mayors — Harvey Gantt, Sue Myrick and Richard Vinroot — combined.  Even Boss Hogg's TV run stopped at seven years.

Historically, Charlotte has been a business and trading town, highly middle class and middle America, situated in a hub position for North and South Carolina.  Unlike the culture of many other Carolinas cities, Charlotte's is nonpolitical.  It's a commercial town whose principal interest, if you can isolate such a thing, has been, for better or worse, money.  Charlotte's becoming a national banking center is no mistake.

Check out Raleigh, Asheville or other nearby cities, and you'll see a big difference in the emphasis on politics.  Many folks here, especially long-time residents, don't bring up politics in polite conversation; it's almost considered gauche.  Not entirely a bad thing.

It has long been assumed that successful people in Charlotte will offer themselves for political office, serve a few years, exercise good judgment about city services, then pass the baton to others.  City government needs to do a few core functions well — police, fire protection, water and sewer, streets and traffic, necessary public transport — and otherwise stay out of the way of commerce and economic growth.

This modest, virtually nonpartisan approach to local government can be constructive.  In many ways it has contributed to putting Charlotte ahead of much of the state economically and making Charlotte an attractive place to live.

Instead of continuing with the model which got us here, however, there has been a shift in recent years.  Not content with presiding over market-driven growth, subject to necessary but minimal government regulation, local government has moved to take charge of growth and direct what and where it will be.  The City of Charlotte has switched from impartial referee to pushy quarterback.

The evidence of this change is in the many, expensive programs beyond efficient execution of core functions.  The two most prominent are the building of an uptown arena at a cost approaching $300 million, despite a fine existing coliseum on Tyvola and a referendum rejecting a new one, and the inauguration of an extravagant mass transit system whose long-term cost to multiple levels of government is estimated at $6 billion.  There are many other examples, including bloated spending on the convention center, excessive arts funding and subsidies for nonpublic activities such as NASCAR and a culinary school.

The keystone of the new Charlotte is high taxes.  Studies by the John Locke Foundation in recent years have confirmed that, on the basis of local revenues per capita, Charlotte-Mecklenburg is the most expensive large municipality in the state.

Mayor McCrory is not, of course, responsible for all local government expansion, but he has supported large chunks of it.  Certainly he has provided no effective leadership to curtail it.

Nonetheless, he boasts on his campaign web site of "stable" city property tax rates since 1996.  He conveniently omits the real-world effects of two upward property revaluations, revenue-expanding annexations and substantial increases in other city taxes and fees.

Here are the facts:  When McCrory was first elected mayor in 1995, Charlotte comprised 213 square miles and had a population of 450,000 and a budget of $723.8 million (FY 96).  Today Charlotte is 280.5 square miles with 651,101 residents and a budget of $1.42 billion (FY 06).  Thus, while the city's area has increased 32 percent and the population 45 percent, city government outlays have grown 96 percent (unadjusted for inflation).

Unless you favor big government as the ticket to truth, justice and the American way, the record of Charlotte over the last 10 years is disgraceful.  Re-electing perpetual incumbents will only deliver more of the same.
On August 3, 2003, Ashcraft penned a piece for The Observer entitled  McCrory Promotes Self, Not Voters' Interests:
Pat McCrory is asking Charlotte voters to grant him an unprecedented fifth two-year term as mayor.  Among the previous 48 mayors since 1850 (

www.charmeck.nc.us

), only two served eight years, Stan Brookshire and John Belk.

The four mayors immediately before McCrory each served four years, Eddie Knox, Harvey Gantt, Sue Myrick and Richard Vinroot.  Gantt alone was turned out by the voters; the others limited their own tenure to two terms.

McCrory, who grew up in Greensboro, is a fellow well met, glib with constituents and the media and an indefatigable cheerleader for Charlotte — in short, a good politician.  But what has he accomplished, what does he stand for?

According to McCrory's campaign literature (

www.patmccrory.com

), his tenure has been characterized by "Visionary Leadership, Proven Results."  Among his accomplishments, he states that there have been "no property tax rate increases due to prioritizing and working within a disciplined budget."

This statement is deceptive because it omits two key facts:  (1) annexation has significantly expanded the amount of taxable property in the city, and (2) there have been two major upward revaluations of real property (for fiscal years 1999 and 2004).

Hence, even with a stable property tax rate (42.8 cents per $100 valuation for FY 96 and 42 cents for FY 04), the system has produced far higher property taxes ($124.8 million in FY 96 and $256.2 million projected in FY 04).  Other taxes and fees have also expanded, including a new half cent sales tax for transit and a new car rental sales tax.

Probably the best way to analyze fiscal stewardship during McCrory's tenure is to review the total budget in relation to the physical size and population of the city.  When he was first elected mayor in 1995, the city comprised 213 square miles, and had a population of 450,000 and a budget of $723.8 million (FY 96).  Today after population growth and annexations, Charlotte has 267.8 square miles and 612,592 residents.  City government's total budget is now $1,392.9 million, or $1.39 billion (FY 04).

Doing simple math on these numbers, one can see that while the city's area increased 26 percent and the population increased 36 percent, the budget for city government increased 92 percent.  It is thus unassailable that, during McCrory's tenure, growth of the city budget has far outpaced growth of the city itself — just the opposite of "disciplined" budgeting.

McCrory's campaign literature also asserts that under his leadership the city has "initiated 25-year transportation and land use plan to help improve our environment, alleviate our traffic congestion and ease travel."

Apart from whether the 2025 Corridor System Plan will be effective, he fails to point out its astronomical cost.  This new mass transit scheme involves an elaborate combination of light rail, commuter rail, streetcars and buses.  Based on city estimates (in "inflated dollars"), it will cost about $3 billion in capital to build and will generate operating losses of about $3 billion during its first quarter century.

The McCrory campaign literature online fails to mention the new downtown arena.  McCrory supported this initiative to shift the business risk of professional basketball to city taxpayers, even after voters overwhelmingly rejected the idea in a May 2001 referendum.  Not counting anticipated debt service, the city is responsible for some $265 million in land acquisition and construction costs, benefiting chiefly the NBA and the Charlotte Bobcats.

Despite McCrory's penchant for lavish spending on pet projects, when asked about extending health benefits to "domestic partners" of homosexual city workers, McCrory said in April 2003,

"We can't afford it.  With [the city facing] a big deficit, any additional cost is too much."

  He didn't have the intestinal fortitude to answer gay activists directly and say:  Homosexuality is perverse, and the city should not encourage it.

Rather than providing substantive leadership on tough issues, what McCrory has excelled at is media exposure.  He has been a fixture on government TV channels, has hosted radio talk shows and is ever-ready with one-liners for the local news.  It is unlikely that even the Wizard of Oz could have done better in promoting himself.

McCrory's political fate, however, will soon be with the voters.  Are they content with the current trip down the yellow brick road, being promised fancy transit, nonstop professional sports and endless frills, but with higher taxes the only certain result?  Or would they prefer the solid footing of better basic city services and lower taxes, leading to non-flashy but steady future growth?
Make no mistake: I want Boss Bev OUT OF POWER.  The Raleigh Republican Ruling Class is working overtime to shove this McCrory guy down our throats.  We need radical change from what has been going on in Raleigh for decades.  From what I've seen of McCrory's record in Charlotte, he seems like merely a slightly different variation in the flavor of what we're being fed from Raleigh.
Team McCrory needs to tell us what ol' Pat truly believes at his core.  They need to tell us what he'll stand and fight for as governor.  Pat needs to give us something to believe in.