$1.4 million. Lady parts, and forty percent of the vote.
Yep.  That pretty much sums up how the Third District GOP runoff election went yesterday.  The RNC, the House Republican leadership,  and the rest of the Republican-registered swamp in DC invested $1.4 million in the candidacy of Joan Perry.  They have , as have most other members of the GOPe, bought into the idea that there MUST BE MORE Republican-registered lady parts in the US House of Representatives.  (*Let's not worry about stuff like character, or personal beliefs, or positions on the issues.  Anatomy is what's what.*)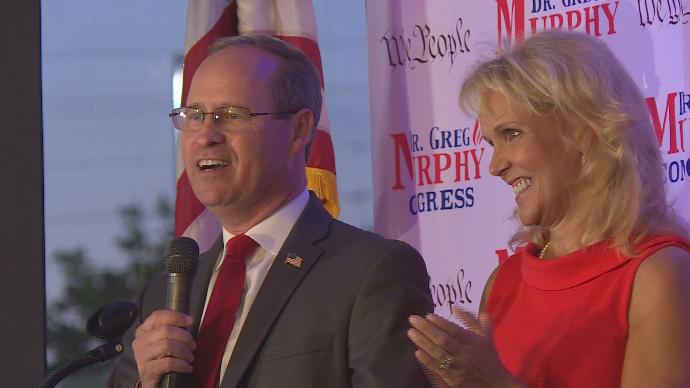 Greg Murphy, the top vote-getter in the primary, had some help from Mark Meadows and the House Freedom Caucus that didn't come close to what House Minority Leader Kevin McCarthy and the GOPe did for Perry.
All that help from DC earned the candidate with the female anatomy 40 percent of the vote (to sixty percent for the one with the male anatomy).
Perry benefited from slick TV and radio ads and mailers from DC-based sources.   Murphy's campaign relied mainly on old-fashioned get-out-the-vote phone calls from  volunteers — kind of like what you might see in a city council or county commissioner race.
Female Republican members of the House came down to endorse and campaign for Perry.
One would think that — after years of trying to GET Walter Jones — the DC Swamp would have learned not to mess with the Third District.  It's a pretty independent bunch of folks.
Murphy moves on to a September showdown with Democrat Allen Thomas, and two minor party candidates.