Waldo chokes Boom-Boom; takes on McCrory next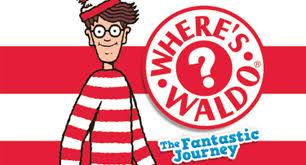 Our translucent, barely-visible lieutenant governor Walter Dalton risked life and limb seeking the gubernatorial nod against former congressman, sidewalk wrestler, and all around nice guy Bobby "boom boom" Etheridge. That hard work paid off handsomely on Tuesday — thanks to a lot of help from state and national Democrats.
The party establishment is pleased.  They REALLY didn't want to spend the fall watching THIS VIDEO over and over and over again.
SO, now we've got two empty suits facing off for governor of North Carolina — two guys with minimal life accomplishments,  flexible positions and barely-there ideology.  This governor's race will be an epic,  classic clash of the consultants.  
The smug, giddy ruling class in Raleigh needs to come back down to reality.  You can't count on coattails from the national ticket to pull McCrory through.  George Bush won in 2000 and 2004, and we got a double-dose of Mike Easley.
McCrory gave Lame Duck Bev a good fight in 2008, when all other Democrats were cruising.  Many observers argue that was more of a testament to the weakness of the Bev campaign than to the strength of the McCrory campaign. The former Charlotte mayor was polling well against Bev for 2012, but she is gone.
Dalton HAS been Bev's lieutenant governor, and can be made to pay for that.  Charlotte and its GOP organization are going down the drain, and McCrory can be pinned to that.
Dalton runs great commercials. He comes off as a nice guy that even a Republican can love.  If he's smart, he'll stay away from Obama when he comes to Charlotte for the convention.  
The N&O was beside itself with the sex & lobbyists scandal in the state House speaker's office.  Meanwhile, they ignored the possibility of undue influence involving a powerful state senator turned lt. governor running for governor whose daughter happens to be a registered lobbyist working Jones Street.  The state Democrats mocked McCrory, at first, for working at a law firm that does lobbying.  That has died down.  Let's see if they have the guts to bring this back up in the general election.  Let's also see if the boys and girls at The N&O have the integrity to look into Elizabeth Robinson and her daddy, and the work they did on Jones Street.