Two years later: STILL no conclusion on probe of Sen. Hartsell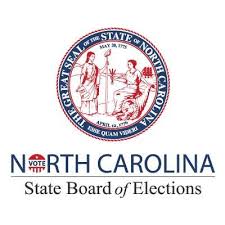 The GOP-controlled state board of elections just can't seem to find time to get to the bottom of nominal-GOP state senator Fletcher Hartsell's campaign spending issues. We've officially passed the TWO YEAR anniversary of the allegations that Hartsell had used $100,000 in campaign funds to pay off TEN personal credit cards.   The board found time to investigate and report on very similar allegations against a ranking Democrat state House member.   The allegations against Rep. Michael Wray (D-Northampton) came to light in December 2013 and the board of elections was on top of it by June 2014.  The info about Hartsell came to light in January 2013, and here we are in January 2015 with absolutely NO apparent action on the case. We can't find any word about a dismissal of charges, or a finding of no wrongdoing. Nothing on the state board's web site.  Nothing in Google. No details from board spokesman Josh Lawson. Nothing.  It's like the whole matter vanished into thin air. 
A February 2014 media report confirmed that the Hartsell probe was still active. Republicans used to scream bloody murder during Democrat rule in Raleigh when one standard was applied to Democrats and one was applied to Republicans.  In 2010, when the GOP took over our state government, they promised change.  This sure looks and smells like the, um, "good ol' days" of Jim Black and Marc Basnight and Jim Hunt and Mike Easley.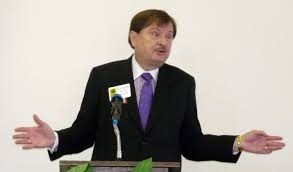 The fact that the board of elections hopped right on very similar allegations against a leader in the state House's Democrat minority, but is still sitting on a probe of one of the Senate's most powerful members is disturbing, to say the least. Hartsell is a prolific fundraiser for the NCGOP and its legislators.  He is also a close political ally of Gov. Pat McCrory and US Senator Thom Tillis.
Using campaign funds to pay off personal credit cards sounds like a great way to launder bribes.  Go out and charge whatever you want.  And then use money donated by THIS PAC and THAT lobbyist to pay your credit card bills.  We're not convicting Hartsell of wrongdoing.  We just believe that the public — and especially Hartsell's constituents — need some answers on this whole matter.