To some, NC Sound Economy "sounds" a wee bit, um. fishy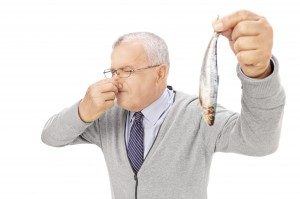 The NC Chamber came out with a rather cheery release yesterday: 
The North Carolina Chamber, a nonpartisan business advocacy organization, has joined the NC Sound Economy initiative to strengthen coastal livelihoods, raise incomes and make coastal communities more resilient. The effort will support solutions that maximize economic benefits in many of our state's non-urban coastal communities.

Along with NC Sound Economy, the North Carolina Chamber supports the solutions contained in House Bill 867, the Coastal Fisheries Conservation and Economic Development Act. The legislation aims to update fisheries management laws, streamline regulatory decision making, and grow the entire state's fishing economy.

"Improving our coastal fishing economies will have positive impacts across our whole state," said Lew Ebert, president and CEO of the North Carolina Chamber. "As the state's largest business advocacy organization, our priority is to proactively drive positive change to ensure that North Carolina is a leading place in the world to do business. House Bill 867 and the research presented by NC Sound Economy clearly demonstrate the opportunity that our state has, today, to improve our coastal fishing economies for future generations."

This year, NC Sound Economy commissioned a study to examine various fisheries management strategies for North Carolina. The University of Maryland Center for Environmental Science (UMCES), in collaboration with an economist from the University of North Carolina Wilmington (UNCW), finds that if House Bill 867 is passed, our state's fishing economy stands to gain:[…] 
You can tell a lot about these quasi-political groups by who they hire to lobby for them.  According to the secretary of state's web site, NC Sound Economy has hired: (1) Betsy McCorkle, the hands-down queen of solar subsidies, (2) Scott Laster, current lobbyist for the CCA, NCGOP ED under Robin Hayes during his prior chairmanship, and BFF with Thom Tilli$$$$$, and (3) Nathan Babock, until recently the political director of the NC Chamber.
The CCA association is raising all kinds of red flags along the coast.  (The CCA IS enthusiastically endorsing NC Sound Economy.) That group was very successful in lobbying Pat McCrory and his administration to level some regulatory hits on the region's vital commercial fishing industry.  In fact, the president of the Outer Banks chamber is already distancing her organization from the NC Chamber's move:
From: "Karen Brown" <kbrown@outerbankschamber.com> Date: May 10, 2017 at 7:53:31 AM EDT To: (addresses redacted) Subject: RE: Fw: NC Chamber Joins NC Sound Economy

Just to be clear, the Outer Banks Chamber does NOT stand in line with NC Chamber. I will bringing this topic to the Government Affairs Committee for their review and will also be speaking with the NC Chamber regarding their position.
Please send me any articles or info that will help us understand the NC Sound Economy…..

Thanks, Karen
Why would the NC Chamber affiliate itself with people trying to put a bunch of small business people out of business?
NCGOP chairman Robin Hayes has taken some PR hits for his extracurricular lobbying of Pat McCrory on behalf of the CCA and its interests in the waning days of the 2016 campaign.  Hayes's efforts on behalf of a group seeking to damage the local economy in a very loyal GOP region has created some internal turmoil within the NCGOP in recent months.  Could the formation of this new group be merely a way for the NCGOPe to keep going with its mischief while under a slightly different, less-controversial cover?