It looks like that might be the way forward for the newly-minted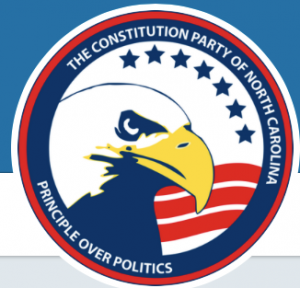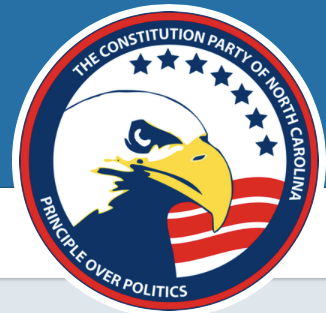 Constitution Party.  Here's their spokesman Joe Guarino:
Yesterday, I had reported here that the General Assembly's override of Governor Cooper's veto of "sore loser" legislation would potentially affect nominations the Constitution Party of North Carolina had already submitted to the North Carolina State Board of Elections (SBOE).

Today, we learned that SBOE staff had decided that three of our candidates cannot run for office even though an "ex post facto" law was being applied in flagrant violation of the United States Constitution. When we advised them that this is illegal, the staff basically told us that we can sue the Board if we didn't like the outcome.

There has also been a recent pattern of Board non-responsiveness to inquiries and phone calls and questions. They are supposed to act as a resource to provide good customer service to North Carolina citizens, but they don't seem to care.[…]
I've heard about non-responsiveness from board staff from folks affiliated with Republican campaigns, too.  They've got a clear customer service problem up there that spans beyond the boundaries of The Constitution Party.
MORE:
[…] I do not know whether there are Republican "plants" on the SBOE staff.

It is extremely disappointing to witness this level of corruption within North Carolina state government.
This is all part of a disturbing trend of heavy-handedness sweeping across Raleigh in recent years — from parties taking away the rights of voters to pick candidates in judicial primaries to tinkering with judicial districts right up until the last minute to this "sore loser" nonsense.  WHY NOT let these people run? 
It's interesting how folks weren't so worried about this when the Greens got ballot access.
Supporters of capitalism make the claim all the time that competition makes everyone and everything involved BETTER.  Perhaps unfettered Constitution and Green parties (and their candidates) will help make the two major parties better.