The 'Swampetition': NCGOP chairman candidate Whatley's firm lobbies FOR solar
Supporter of NCGOP chairman candidate Michael Whatley like to pass their guy off as just another proponent of offshore drilling.  Well, there's more to the story:
[…] Having interviewed principals at CfA and EPI, I circled back to the Consumer Energy Alliance, hoping for an interview with one of its leaders. Yet, after having invited the scrutiny, CEA suddenly became reticent, saying in emails in early October that it would be unable to provide anyone for an interview and suggesting we meet with one of their executives at the National Association of Regulatory Utility Commissioners conference in mid-November. Happily, President David Holt agreed to an interview when we asked again on Oct. 24.

In addition to its 78 energy providers, CEA also lists as members five "Academic Groups" and 146 "Consumers/Business/Agriculture/Industry/End-Users" — mostly trade organizations, chambers of commerce and labor unions. It also claims to have 500,000 other "members" — individuals who have signed up on its website to receive information.

CEA's mission, as stated on its website — is a bit muddled. It claims to be both the "voice of the energy consumer," and to "provide consumers with sound, unbiased information on U.S. and global energy issues." (Emphasis added.)

So, is CEA the "voice" of the consumer or is it attempting to whisper into the consumer's ear?

"I think it goes in both directions," Holt said. "The foundation behind the Consumer Energy Alliance is [that] energy impacts every man, woman and child in the U.S., and there was not an organization that really talked to these other economic sectors around the country — the farming community, the manufacturing sector, and transportation and small businesses, and just basic families from a personal security standpoint — [about] how we can continue environmental improvement while we meet our basic energy needs."

EPI and other critics say CEA is neither the "voice" of consumers nor a provider of "unbiased" information to them.

CEA's policy positions are unabashedly pro-energy development. CEA has supported increased offshore and land-based oil and natural gas drilling and the Keystone XL pipeline to deliver oil from Canadian tar sands to U.S. refineries.

Holt said all policy campaigns are decided by CEA's nine-member board of directors, which meets monthly via conference call and twice a year in person. In addition to Holt, the all-male board includes executives from the airline, manufacturing, insurance, retail and petrochemical sectors; none has a background in consumer advocacy.

CEA's 2016 Form 990 shows it received almost $2.6 million for the year and paid more than $1.1 million to HBW Resources, the public relations and lobbying firm Holt founded with Andrew Browning (CEA chief operating officer) and Michael Whatley (CEA executive vice president).[…] 
Whatley is the "W" in HBW.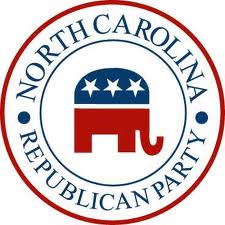 MORE:
[…] Houston-based Holt formerly worked for oil and gas trade publisher Hart Energy Services, the Texas Railroad Commission, the U.S. House Judiciary Committee and the U.S. State Department. He started a public affairs business in about 2004, which he said led to the formation of CEA in 2005. "And then as business continued to expand, [HBW was formed]. And now have a pretty vibrant organization with offices in … eight states around the country," he said.

In 2011, Salon published a report detailing the role of Whatley and CEA in what it called a "stealthy public relations offensive … designed to manipulate the U.S. political system [and] deluge the media with messages favorable to the tar-sands industry." It quoted a Natural Resources Defense Council analyst's description of CEA as a "front group that represents the interests of the oil industry."

According to his biography on the HBW website, D.C.-based Whatley served as a "senior advisor" to the Trump-Pence campaign and transition team and "represents companies in the energy and transportation sectors before the U.S. Congress, the federal government, agencies and state governments."HBW reported $850,000 in lobbying revenue to the U.S. Senate in 2017, including CEA, oil and gas producer Noble Energy, and Sunnova Energy, a residential solar and battery storage technology service provider.[…]
Well,  THERE you have it.   According to their website,  Sunnova makes solar panels in  addition to battery storage devices.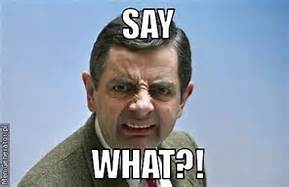 North Carolina provides some of the most lucrative subsidies and benefits to the solar energy in the country.  And now, one of the solar industry's paid mouthpieces wants to run THE political party that (1) runs the state legislature, and (2)  is allegedly all about free markets and independence from government subsidies?