The Politics of Streaming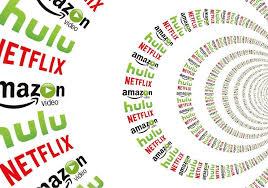 As Hollywood gets more and more ridiculous and unhinged, many of us have sought refuge in the burgeoning supply of video streaming services out there.
But the question is still out there:  Can conservatives find entertainment in  the streaming world without having their intelligence insulted and their core values being assaulted?
Possibly.  Here's my two cents on what I've seen.
Amazon Prime.  Surprisingly, the parent company of the commie-symp Washington Post is giving conservatism somewhat of a fair shake on its streaming service.  They actually featured the 80s action flick The Final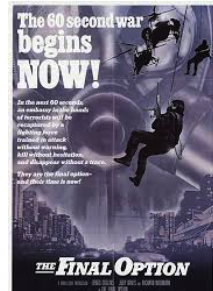 Option.  Set in  Thatcher-era England, the movie tells the story of a British special forces operation against Marxist terrorists on the KGB payroll pretending to be a home-grown anti-nuke environmental group.  So, you can imagine the political left HATED IT.
I discovered this film in the early 90s at a Blockbuster store.  The acting leaves something to be desired.  But real, actual SAS commandos are in the film and the action sequences involving them are super-cool.
TFO disappeared from Blockbuster after a short run, and it was — for a while — tough to find on streaming services.  (I bought a copy on iTunes.)
Amazon also has BOTH of Dinesh D'Souza's hit documentaries, 2016 and Hillary's America.
Amazon is coming soon with a series based on Tom Clancy's Jack Ryan character.
They also have two gems from HBO:  a miniseries on Founding Father John Adams, and The Wire — a very pro-law enforcement offering that documents how politics and bureaucrats muck up efforts to clean up the streets of Baltimore, one of America's worst leftist hellholes.
Amazon Prime Video also has an amazingly extensive library of historical documentaries that are, for the most part, pretty agenda-free.
Netflix.  Ok, this is the 800-lb. gorilla of the streaming world.  But you've got an overgrown jungle of leftist propaganda to cut through to find the few real gems.  Longmire,  an AMC show that got canceled by picked up by Netflix, is
an excellent escape from so much of the leftist clap-trap out there.
Netflix actually carried a Dennis Miller comedy special which featured about two hours of the comedy skewering leftists, Obama and his agenda.
Netflix has a documentary out called Meet The Far Right. Ooo-kay.  The packaging appears to try and tie those of us in mainstream conservatism with the swastika-tattooed skinhead morons out there.  Isn't it interesting that "far right" is liberally applied to anyone who aligns with the GOP platform?  But there doesn't appear to be a "far left."  They get less aggressive adjectives like "progressive."  (Like the insurance company.)
Facebook.  The social media giant appears to be trying to mix it up with Netflix and Amazon.  There are actual series on the platform you can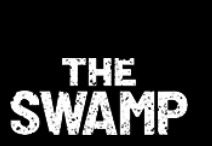 subscribe to and watch on-demand.  One of the real gems I found is "The Swamp." 
The episodes are five-minute long tell-alls by members of The House Freedom Caucus (you know, Mark Meadows, Walter Jones and Thomas Massie's friends).  The  members on camera detail some of the shadier, seedier aspects of life on Capitol Hill.
In the most recent episode, Massie talks about being shaken down for money by the caucus on his first day as a Member of Congress.  He says it was made clear to him that the money he coughs up will determine what committee assignments, if any, he gets.  Massie also points out that, if you don't play along, leadership will do things like kill all your bills. If your bill happens to be a good idea, Massie said, they'll take it from you and put their name on it.  (Massie said on-camera he and Walter Jones were recently victims of this.) And then leadership will dispatch their Super PACs to your district to bemoan the, um, "fact" you can't get anything done.