The Pinehurst Hot Mess: Open Meetings, The Court of Appeals, and a growing crowd of candidates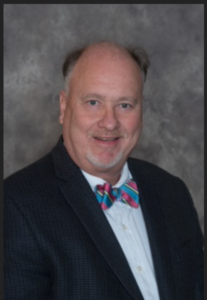 The on-going Open Meetings Law debate goes on.  Pinehurst has Mike Newman plus a gaggle of outside lawyers defending it against a lawsuit brought by former councilman Kevin Drum.  Drum alleges the mayor, some council members, and some staff violated the state's open meetings law in concocting and executing a political vendetta against him and current council member Lydia Boesch. 
Drum's complaint was dismissed months ago by Moore County Superior Court judge James Webb.  Drum and his attorneys are going before the Court of Appeals alleging Webb improperly applied the law to his dismissal decision and seeking further review of the complaint by another judge not named  Webb. 
Some are complaining about the cost of this case and time involved in dealing with it. It's important to note that Pinehurst's insolent, insubordinate village manager refused three offers to go to mediation.  Mediation would have been much cheaper than the current path the village is taking.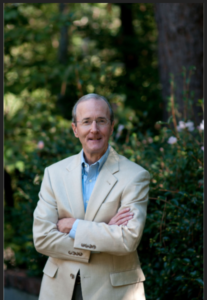 One has to wonder how the Pinehurst village manager has managed to keep his job.  Word from village hall is that Jeff Sanborn did not have permission to take his temper tantrum to our local newspaper.  ANY OTHER LOCALE or EMPLOYER would have tossed Sanborn out the front door for that move.  Is mayor John Strickland so much of a pantywaist that he is intimidated by Sanborn?  Or does Strickland personally enjoy Sanborn's less-than-professional bull-in-a-china-shop management style?
[As an aside, you may remember Strickland has criticized Boesch for not being a 'team player.'  She and her colleague Jeff Morgan are consistently on the losing end of 3-2 votes.  It might be interesting to look back at Strickland's first term as a councilman.  He was regularly on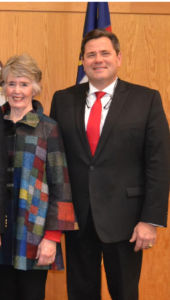 the losing end of 4-1 votes.  At least Boesch has someone else voting with her.  Strickland surrendered his council seat, ran against then-mayor Nancy Fiorillo and lost.  
He could have spent the ensuing years being a leader in the Pinehurst community.  But he chose to retreat to his family home in Chatauqua, NY to pout  —  occasionally returning to heckle, with the help of some Friday Group comrades, Fiorillo and her council. ]
Strickland has not commented publicly about whether he will stand for reelection in November.  Two candidates — councilman Jeff Morgan and former councilman Kevin Drum — are already making noises about running for mayor.  Both are seen as opponents of the current ruling Strickland-Pizzella-Hogeman cabal.
This site was originally very enthusiastic about Morgan's entry into village government.  Most of his votes since joining the council have been appropriately conservative and proper.  But Morgan has shown an incredibly tolerant attitude toward Sanborn and his conduct — often to the point of defending him.    Drum, also a conservative, has been openly critical of the manager's conduct.  
There is a general view out here that Sanborn has stepped way over the line.  Staying silent on Sanborn can easily be interpreted as approval of his conduct.  If Jeff Morgan seriously wants to be mayor, he needs to take some kind of public stand about the village manager.  Otherwise, he may allow Strickland or another Friday Group-endorsee to  slip back into the mayor's post.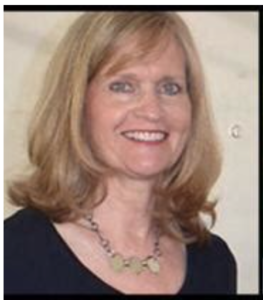 Two other seats are up in November. Incumbent – and Strickland foe — Lydia Boesch will be on the ballot, as will Strickland ally Jane Hogeman.  Former council member and current Strickland critic Claire Berggren has announced her candidacy for the seat held by Hogeman.
Voting for Boesch and Berggren would be a clear message of repudiation against the Strickland-Pizzella-Hogeman cabal.