The on-going Tillis fraud
Who out there in politics is dumb enough to admit that he lied to his voters?  Apparently, our soon-to-be senior senator is:
[…] Cunningham said he had the idea to maintain a friendship with Tillis off the campaign trail and pitched the idea to him as he rounded the corner at a debate. He told Tillis they should get together over barbecue and talk about what life was like on the campaign trail and their policy positions. Tillis agreed.

Tillis said 80% of the attack ads against them were created by outside groups and did not reflect how they felt about one another. But the public didn't realize that.

He added that in commercial breaks of debates, they would joke back and forth with one another. Cunningham said it confused the moderators. When Cunningham called Tillis to concede the election, he reminded him: "I meant what I said, that win, lose or draw, we should get together." […] 
"Cunningham" is Cal Cunningham, the Democrats' nominee against Thommy Tilli$$$ in 2020. So, Thommy thinks it's amusing that they got away with faking their alleged adversarial relationship.  Anybody else out there think it's funny that Thommy didn't "mean" all that he and his campaign said about Cunningham? Or that he didn't bother to TELL us he didn't mean all that?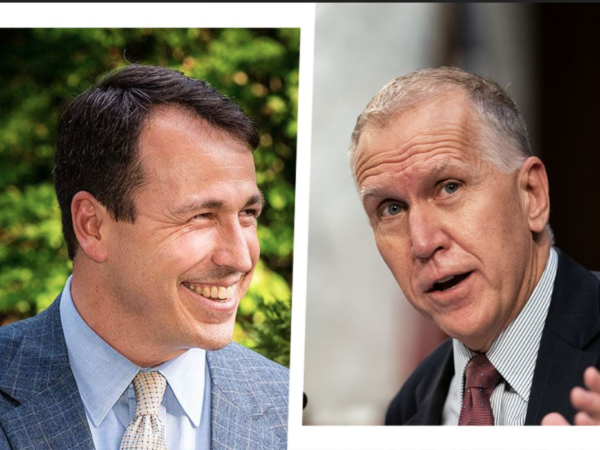 All of this happened at the Chapel Hill event we've previously briefed you on. As you may remember, the "issue" that brought Cunningham down was marital infidelity.  Apparently, Thommy's new BFF exchanged sexual texts with a woman who was not his wife (WWWNHW) and had sexual relations in the Cunningham home while Mrs. Cunningham was NOT home.  One has to wonder what Ms. Susie Tillis thinks about her husband's admiration of this guy.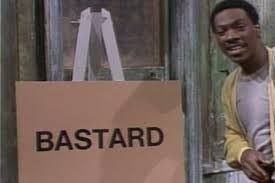 This softball drive-by puke-fest went on to fawn over Thommy and Cal's preferences for barbecue.  The article also fawned over Thommy's "bipartisan" work with Connecticut Democrat Chris Murphy to erode our Second Amendment rights.  *What a $well guy!*
Thommy also took an opportunity to kick lame duck congressman Madison Cawthorn who Thommy teamed with Democrats to defeat in the May primary:
[…] It's no secret that Tillis and N.C. Rep. Madison Cawthorn do not get along. The 27-year-old freshman Congressman has been a thorn in Tillis' side since being sworn in in 2021. When he won at the age of 25, he was the youngest member of Congress in modern history.

While Tillis did not mention Cawthorn by name, he seemed to be talking about him when he told the audience that a candidate shouldn't run for their first public office after graduation. He offered some advice: Get a job, gain real world experience and volunteer on local government boards. Then, when you run for office, you will understand how and why the policy being worked on will impact people.[…]
If Cawthorn had been a Democrat, Thommy would be getting bludgeoned around the head and shoulders for abusing a disabled person.
How about finding a good reason to run for office?  Remember in 2014 how Thommy bragged about how his desire for a "bike trail" inspired him to run for office?
Hopefully, our new senator Ted will stay the hell away from this self-centered scam artist.