Tax Dodging. Sketchy business practices. (Holocaust denial???) : Are the wheels coming off The Robinson 2024 Train?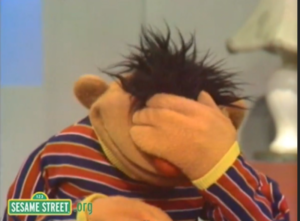 We've heard about the failure to pay taxes on the family vehicles.  Our site has led the way reporting on the voluminous questions about the "family business."  Now, one of the three Republicans seeking their party's nomination for NC governor is accusing the front-runner, Lt. Gov Mark Robinson, of being a Holocaust denier:
[…] Mark Walker, a Republican candidate for governor of North Carolina, is forcefully denouncing a leading primary rival, Mark Robinson, over incendiary past social media comments that Walker called out for promoting antisemitic tropes and Holocaust denialism.

"His history of antisemitic remarks is troubling," Walker, a former congressman from Greensboro, said in an interview with Jewish Insider on Wednesday afternoon. "His denial of the Holocaust reaches a whole different level and should be strongly condemned in every aspect possible."

The unusually blunt criticism from a fellow Republican and former ally came in response to a series of recently uncovered Facebook posts — published by JI last week — in which Robinson, the controversial lieutenant governor, minimized Nazi atrocities and advanced conspiracy theories about Hollywood and the media using Yiddish ethnic slurs.

"I am so sick of seeing and hearing people STILL talk about Nazis and Hitler and how evil and manipulative they were. NEWS FLASH PEOPLE, THE NAZIS (National Socialist) ARE GONE! We did away with them," Robinson said in a representative post from 2017, before claiming that communism has always been a more sinister threat to American freedom. "Compared with the Communist the Nazis were upstart amateurs in terms of manipulation and MURDER."

In a separate post written a few months earlier, Robinson said that "Roots," the popular TV miniseries about American slavery released in 1977, "is nothing but Hollywood trash that depicts the ignorance and brutality of the goyim, and the helplessness and weakness of the shvartze."

The invocation of a Yiddish racial epithet was reminiscent of another comment, unearthed before Robinson assumed office in 2021, that ridiculed the Marvel film "Black Panther" as the sinister creation of "an agnostic Jew" and a "satanic marxist" who were scheming "to pull the shekels out of your Schvartze pockets."

To Walker, such comments — part of a well-documented history of inflammatory pronouncements in which Robinson has targeted Jews, Muslims, transgender people and other groups — are "100% antisemitic," he told JI. But even as he raised concerns over the amplification of anti-Jewish "tropes and stereotypes," the former congressman said he had grown increasingly alarmed after reading past statements from Robinson that he interpreted as denying the Holocaust.

In the interview with JI, he cited a line from one Facebook comment, published in 2018, in which Robinson wrote that "Hitler disarming MILLIONS of Jews and then marching them off to concentration camps is a bunch of hogwash." 

"The fact that you're out there saying it's 'hogwash' that Hitler actually marched Jews into concentration camps?" Walker said. "How could anybody believe that in the 21st century, much less anybody who's saying 'I want to serve all communities'?"

Read in full, the post — which has not been widely reported — is presumably responding to a belief among some hardline Second Amendment activists that the Holocaust was precipitated by Nazi gun control measures that prohibited Jews from owning weapons.

"The center and leftist leaning Weimar Republic put heavy gun ownership restrictions on German citizens long before the Nazis took power," Robinson wrote. "This foolishness about Hitler disarming MILLIONS of Jews and then marching them off to concentration camps is a bunch of hogwash. Repeating that hogwash makes the conservative argument against the current attempts by liberal Marxist to push Unconstitutional gun control measures in this Nation look FOOLISH."[…]
I'd have to argue that Robinson is doing a bang-up job all by himself of making us look foolish.
The drive-by media is being suspiciously quiet about all of this.  The word IS that they are waiting for Robinson to secure the nomination so they can tag-team him with Josh Stein in the general election.
Many Robinson supporters are vehemently dismissing this barrage of negative news about their guy as "garbage dug up and paid for by Mark Walker."  That's an interesting accusation, given that Walker was one of the first people to encourage Robinson to make the jump into politics. (You have to wonder what happened.)
Doing background research on your opponents is Campaigning 101.  Are we seriously expected to believe that the Robinson campaign has not dispatched a single opposition researcher after Dale Folwell or Mark Walker or Josh Stein?   
It's not important that someone may or may not have paid for research. It's important to know whether or not it's true.  It's important to know whether the information will affect the candidate's ability to do the job they are seeking.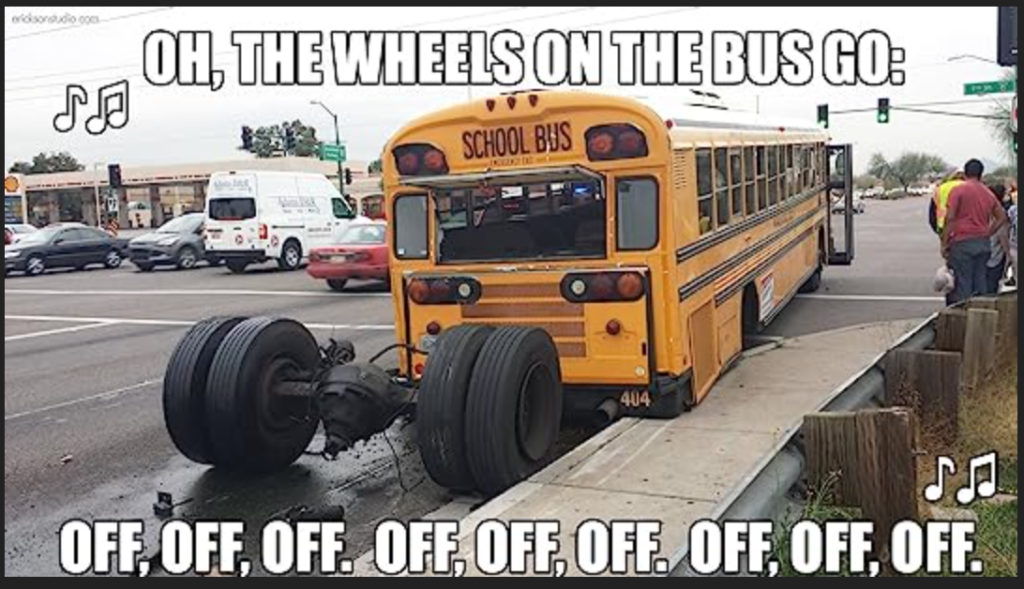 Mark Robinson needs to show a little leadership by speaking up about his business and financial issues AND Walker's accusations.  The primary is the time to deal with stuff like this.  If there truly is a problem, GOP voters can deal with it before they are locked in to facing Josh Stein with a bad poker hand.
Silence is basically showing contempt for the people you hope to serve as governor.  If you are being mischaracterized or misrepresented, lay your case out.  Explain it to the voters. This site, for one, would LOVE to correct the record — IF IT TRULY NEEDS CORRECTING.