Stein-ball in Asheville: A not so full house.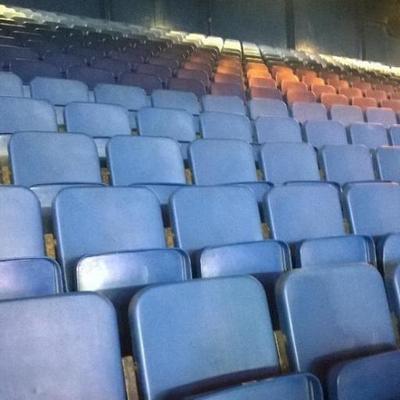 There hasn't been  too much crowing about the inaugural effort of senator-elect Bob Steinburg's Wolfestein Group.  Steinburg loves to brag about himself and his work.  It's not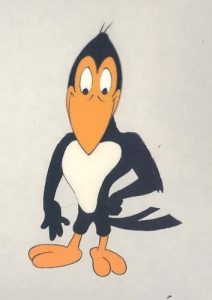 like him to go so quiet. 
As you know from reading our site, the visitcurrituckobx.com Battle in The Blue Ridge was sponsored with $50,000 in seed money from Currituck County taxpayers.  The college basketball tournament, held in Asheville in the state's far west quadrant, was meant to promote tourism in Currituck County (in the state's far eastern quadrant).
Neither ESPN  nor Fox Sports were interested in airing the three day event.  (ESPN wouldn't even stream it on its new Internet-only service ESPN+.)
The only in-state media coverage was on ONE Wilmington area radio station that broadcasts the UNCW games.  We had a hard  time even finding coverage in the Asheville paper itself.
So, how was Wolfestein going  to get the word out to the hinterlands about the wonders of Currituck County? 

Driveby media accounts indicate ticket sales were, um, "slow."  Only 107 tickets had been sold for the three day event just DAYS before it was to tip off.   The Asheville arena's publicized seating capacity is 7674. 
The few media briefs —  mostly from the AP — did not mention any attendance figures.  ESPN's box scores didn't list any attendance figures — which it normally does for events like this.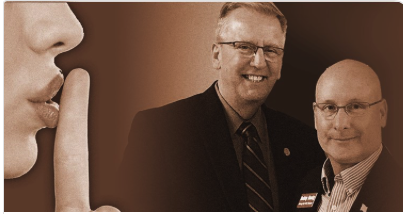 We did manage to find some box scores with attendance information on the Gardner-Webb basketball website.  No attendance figures were provided for GWU's opening night (11/23) one-point loss in the tournament to Eastern Illinois.
For the game agains UNCW on 11/24, the GWU box score reported attendance of 1250.  (Again, the seating capacity for the arena is 7674.)
For the 11/25 game against Arkansas State, the GWU box score reported attendance of 1037.  (Again, that's out of a possible 7674 spectators.)
The senator-elect has been quoted as saying that a lot of tickets were donated to various nonprofits and charities in the Asheville area.  
So, it's not looking like a whole lot of bang for Currituck taxpayers' bucks. 
As a comparison, Charleston, South Carolina hosted a college basketball tournament the weekend prior to the tip-off of Steinburg's tournament.  They managed to put 4135 people in seats at an arena that holds up to 5100 spectators.