State treasurer jumps into turf war over Charlotte airport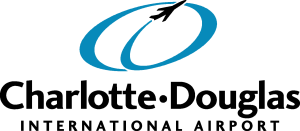 A deputy to state treasurer Janet Cowell is warning that efforts to take Charlotte Douglas International Airport away from the City of Charlotte and have it run by a new regional authority could have negative consequences on the state's borrowing power:
Transferring Charlotte's airport to an authority would raise thorny legal issues involving airport debt and could even affect the cost of state borrowing, the North Carolina Treasurer's office said Monday.

Deputy Treasurer T. Vance Holloman said legal uncertainty over the airport's $860 million debt "could result in potential prolonged litigation."

Urging lawmakers to "proceed cautiously," he said transferring airport management from the city of Charlotte to a new authority "could affect the cost of borrowing and desirability of North Carolina revenue bonds."

Holloman made the comments in a letter to Sen. Bob Rucho, a Matthews Republican and a main sponsor of a measure to create an independent, 13-member authority to run Charlotte Douglas International Airport.
Where was this guy when his boss lady BLEW millions upon millions in state employee retirement funds on that ghastly Facebook IPO? (You know, the one being managed by Erskine Bowles, who also sits on the Facebook board, and whose wife had just recently hosted a fundraiser for Cowell.)   MORE:
[T]he Senate passed the bill 32-18, largely along party lines despite last-ditch pleas from Democrats who asked lawmakers to wait for the Treasurer's report.

State Treasurer Janet Cowell, a Democrat, asked the New York-based firm, Hawkins, Delafield & Wood to evaluate the potential airport transfer after consulting with the Attorney General and Gov. Pat McCrory's office.

In a letter to her office, the New York firm said the proposed transfer "raise(s) a number of legal issues."
Why are we electing a state treasurer if she is always having to consult with New York attorneys?  Charlotte mayor Redd Foxx and his team say they are best suited for running the airport:
Airport bonds are backed by airport revenues, which come from airline and parking fees and concessions.

Authority backers say that wouldn't change. But in a news release Monday,

city spokeswoman Kim McMillan underscored the city's involvement in airport bonds.

"Should airport revenues be insufficient to pay the debt, the city could use other available funds, an option that would not be available to an authority," she wrote. "If the airport becomes an authority, new ratings will be determined for airport revenue bonds without the benefit of the city's strong credit…"
So, the city whose own manager described it as "in decline" is positioning itself as the best option for managing the debt-ridden Charlotte airport?
This smells like little more than an inside-baseball turf war between rival political factions in the Charlotte area.  Maybe folks should give Mayor Foxx a break.  *After all, he and his son Lamont did a great job running that junkyard.  That can't be much different than running an airport. *
I see no one appears to be considering a very viable private sector option for managing the airport.  Politicos sniping at each other is nothing new.  Playing chess with taxpayer dollars at stake is what's disgusting.  Let's make sure that what's best for Charlotte, its airport, and the taxpayers — and not the egos of certain politicos — stays front and center in this whole discussion.